We are delighted to share the inside story with our client's own words about how they feel towards the work and legal services we provide. IFLR1000 recently published its 2022 editorial analysis, and they received client feedback from referees during this research cycle on our firm's Mergers & Acquisitions legal practice.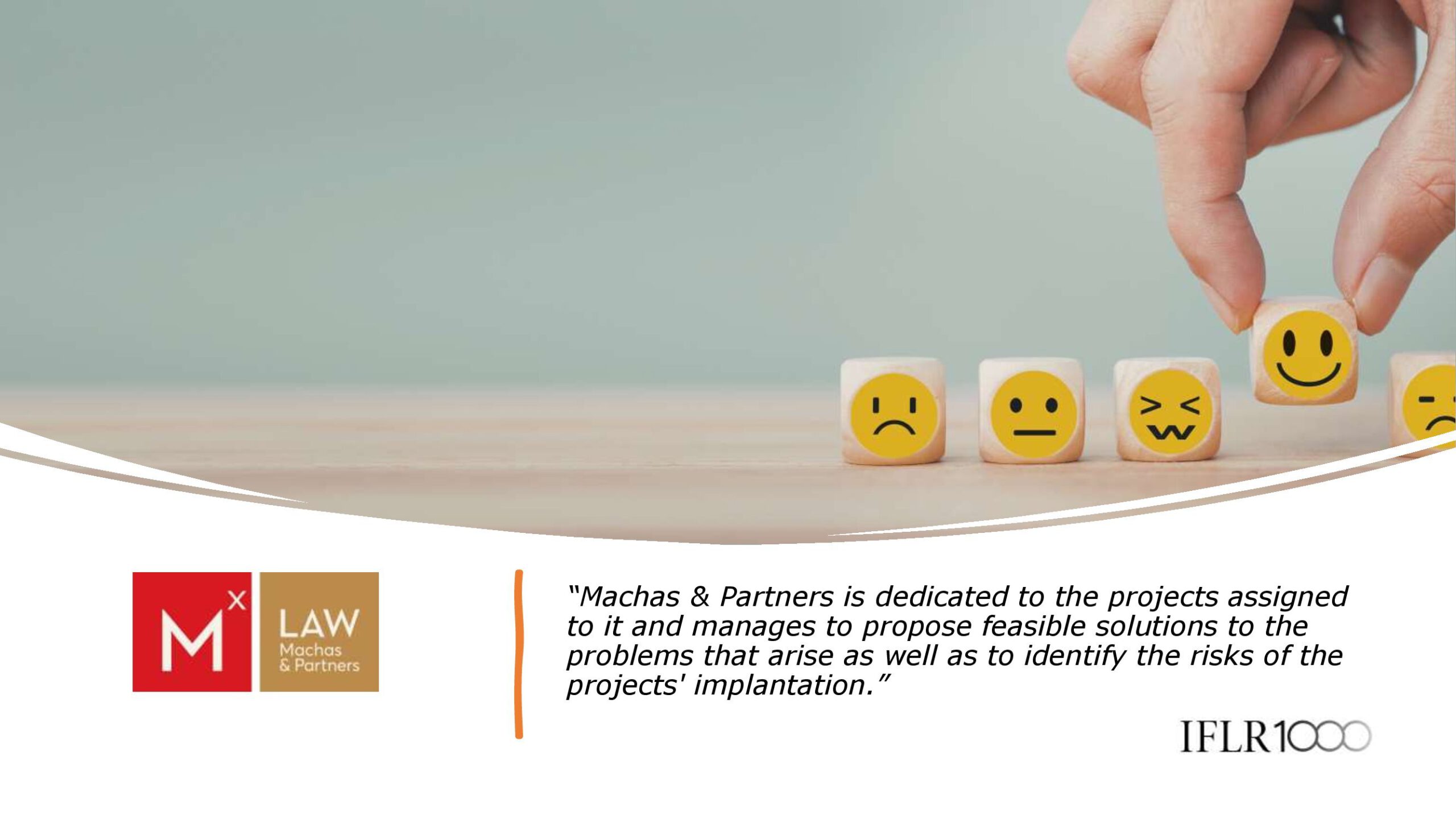 And we couldn't feel any prouder from what we heard.
"Machas & Partners designs the structure of the contract, fast and in an efficient manner with attention to detail."
"The team negotiates and structures the sales agreement documents."
"Machas & Partners is delivering its tasks assigned by the PPF team in a timely manner. The law firm is dedicated to the projects assigned to it and manages to propose feasible solutions to the problems that arise as well as to identify the risks of the projects' implantation."
Congratulations on their well-deserved success to our awesome M&A team: Partner and lead Tom Kyriakopoulos, Senior Associates Ioannis Charalampopoulos and Daphne Kasimati, Associates Mary Achladianaki, Theodora Bardi and trainee Anna Maria Pissanou.
At Machas & Partners we seize the opportunity to thank our cherished clients and partners to relying on us and trusting us. We appreciate every word and feedback they share because we commit to serve them the best. Once again this motivates us to strive forward.