Bold. Visionary. Enterprising.
The Firm
We are a dynamic Greek law firm highly regarded for our expertise in Litigation, Criminal Law & Investment Knowledge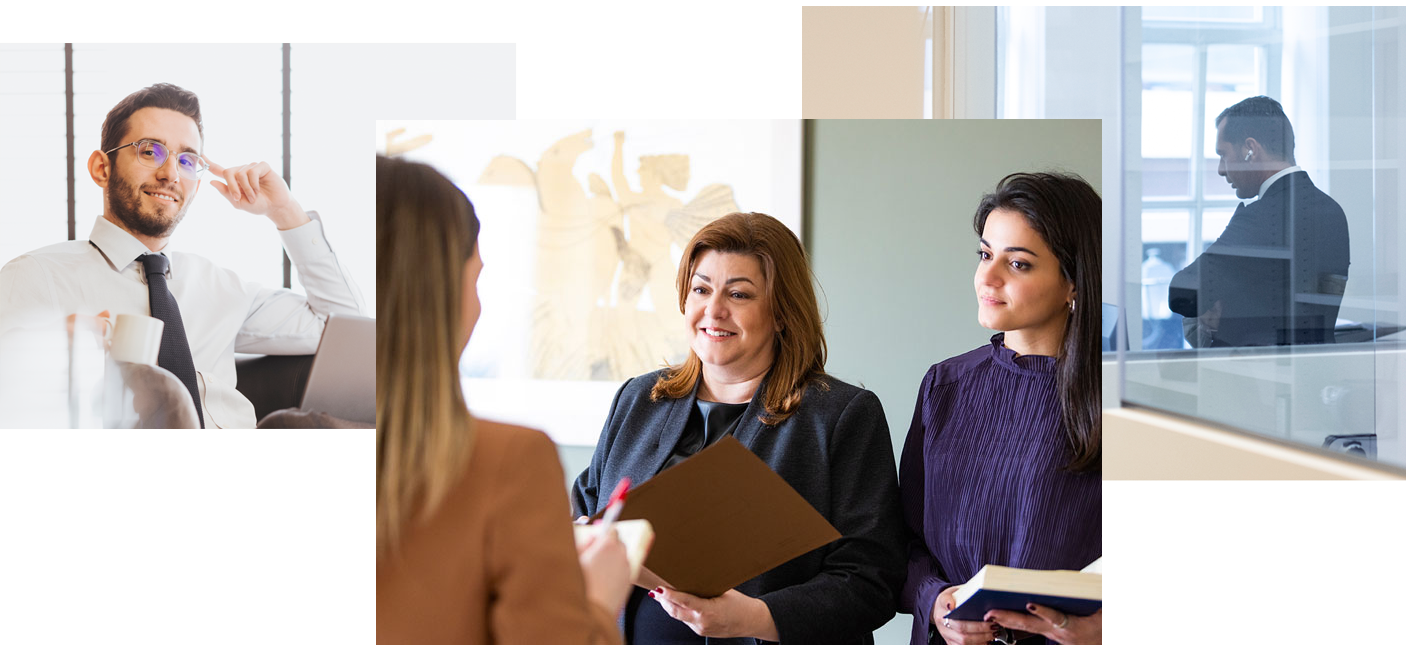 Step into our Culture
Our clients are people who trust us with their properties, their equities, their business, their future, their lives. We gain this trust by 'overruling' the traditional lawyer/client relationship to become partners with our clients offering solid, legal representation. Although we are a large law firm, our culture promotes the personal touch of a boutique practice.
Each of us is driven to deliver expected results and the unexpected added value for our clients that we factor into our services at all levels.
Fast and cost-effective solutions, simplifying legal complexities and availability to our clients are characteristic to our firm's way of handling every case. Our partner led approach and team of talents offer exceptional knowledge, integrity, and the professional excellence to win client confidence, over and over again.
We welcome you to get to know our way of working in a future-facing firm – and to gain the all-around benefits of 'no ordinary legal team.'
MANAGING PARTNER
Facts in focus
350+
Legal cases our teams handle every year
100+
Clients from countries around the globe
35+
Member staff and still counting
Our values in action
01
Professional Excellence
Distinguishing our firm through excellent and bespoke legal advice and insights to become a human connector between peoples and ideas.
02
Service with Added Value
Factoring exponential impact into our services through unexpected connections for our client's long-term benefit in true and measurable value.
03
Ethical Integrity
Ensuring the four principles of ethical practice in everything we do; avoiding conflicts of interest, safeguarding confidentiality, independence, and maintaining professional ethics.