The @IFLR1000 M&A, Private Equity and Restructuring and Insolvency rankings for 2022 are "live" and we're delighted to share we've been ranked as one of the best performing law firms!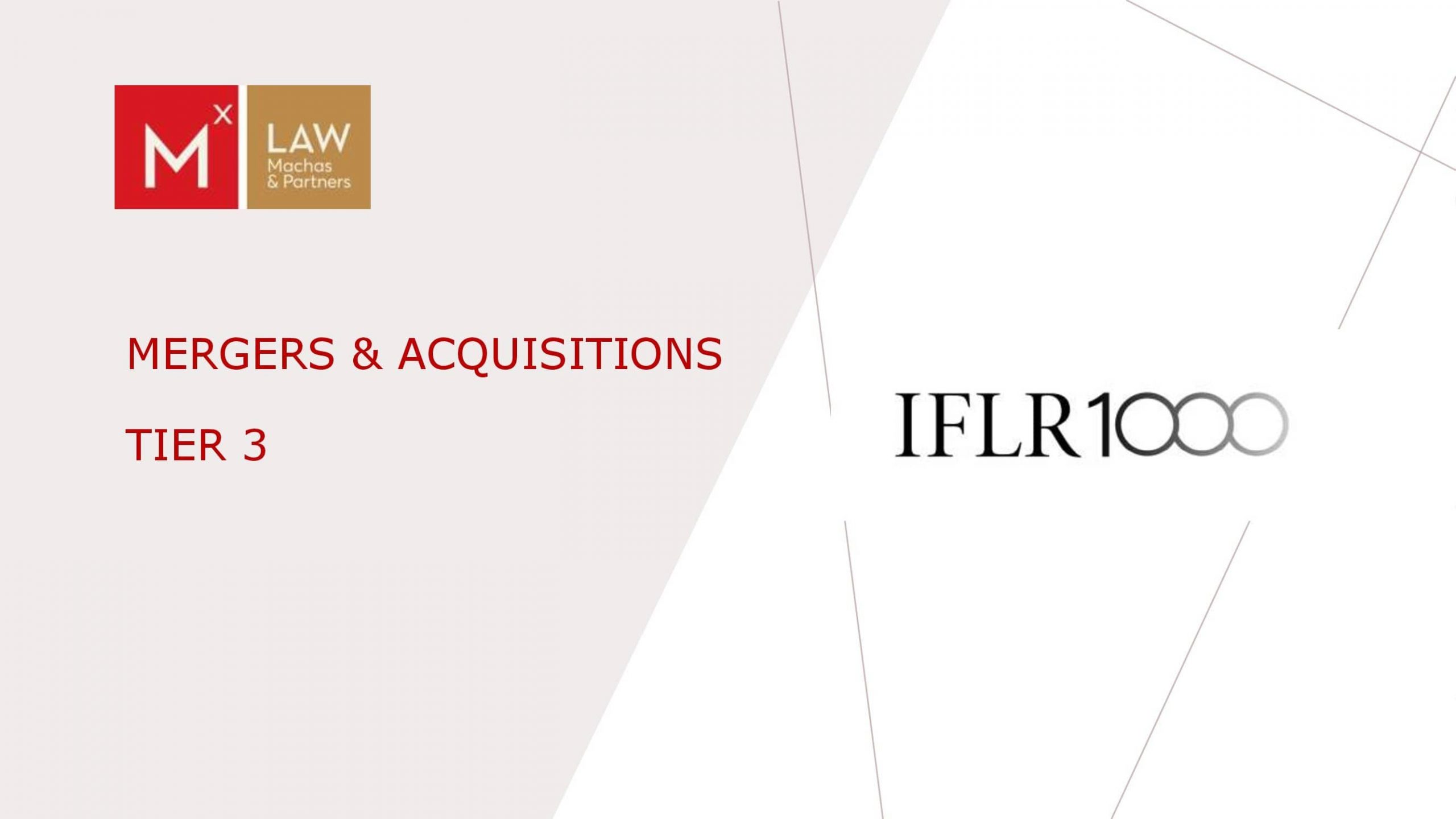 We're proud to be recognized for our work in various categories. Our firm's M&A practice, headed by Tom Kyriakopoulos, has been ranked in Tier 3 in IFLR1000 M&A rankings, Tier 3 in Capital Markets Debt and Tier 4 in Capital Markets Equity.
We wish to congratulate our great team of Senior Associates, Ioannis Charalampopoulos and Daphne Kasimati and, Associate Mary Achladianaki.
We also seize this great opportunity to express our profound gratitude to our clients for their long-lasting trust and their heartfelt feedback, as we remain committed to building solid relationships and providing top quality services.
View the rankings: New Global Rankings (iflr1000.com)