We are attending and proudly sponsoring the 24th Annual Capital Link Invest in Greece Forum, which will take place on December 9, 2022, at NY City in cooperation with the New York Stock Exchange, the Athens Stock Exchange and major global investment banks. This year's highly anticipated event will focus on "Sustainability Growth & Investment Momentum".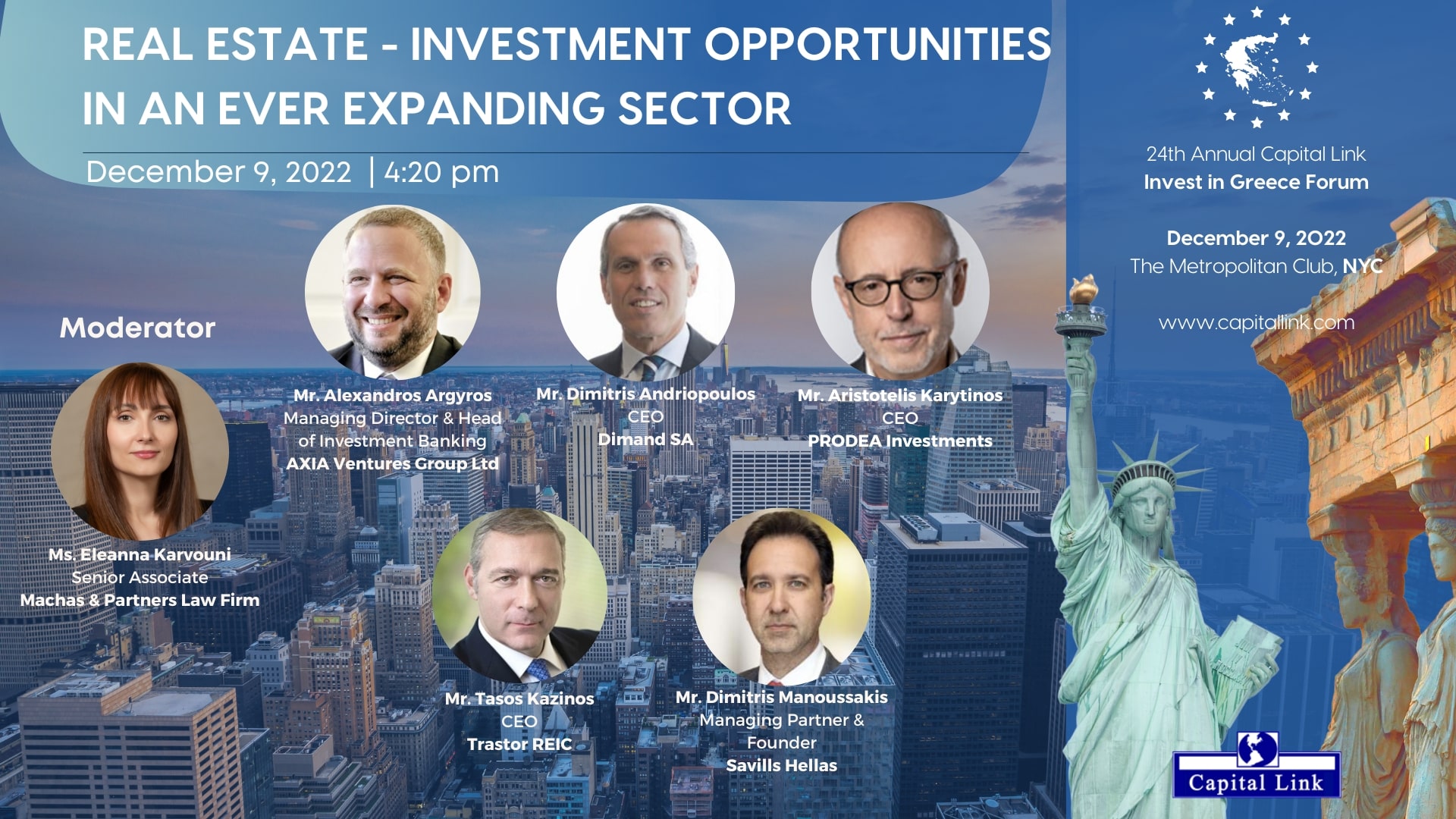 Eleanna Karvouni, Senior Associate and member of our Real Estate team will attend this high-level event and as an expert in the field she will be moderating the Real Estate panel discussion with her esteemed group of speakers:
Alexandros Argyros, Managing Director & Head of of Investment Banking, AXIA Ventures Group Ltd
Aristotelis Karytinos, CEO, Prodea Investments
Dimitris Manousakis, Managing Partner & Founder, SAVILLS Hellas
Dimitris Andriopoulos, CEO, Dimand SA
Tasos Kazinos, CEO, Trastor REIC
Eleanna along with her panelists will shed some light on the topic "Investment Opportunities In An Ever Expanding Sector" serving the bigger purpose of raising awareness about the attractiveness of Greece as a business and investment destination.
-> For more information on the agenda visit here