We are getting ready for an enlightening discussion at this year's flagship event for the Real Estate Industry.
And we are thrilled to announce that Nikolaos Koulocheris, Co-Founding Partner and Head of Machas & Partners Real Estate team, will be taking the helm as the moderator of this engaging discussion.
Mark your calendars for October 25-26 as Prodexpo 2023 takes center stage at the Megaron Athens International Conference Centre.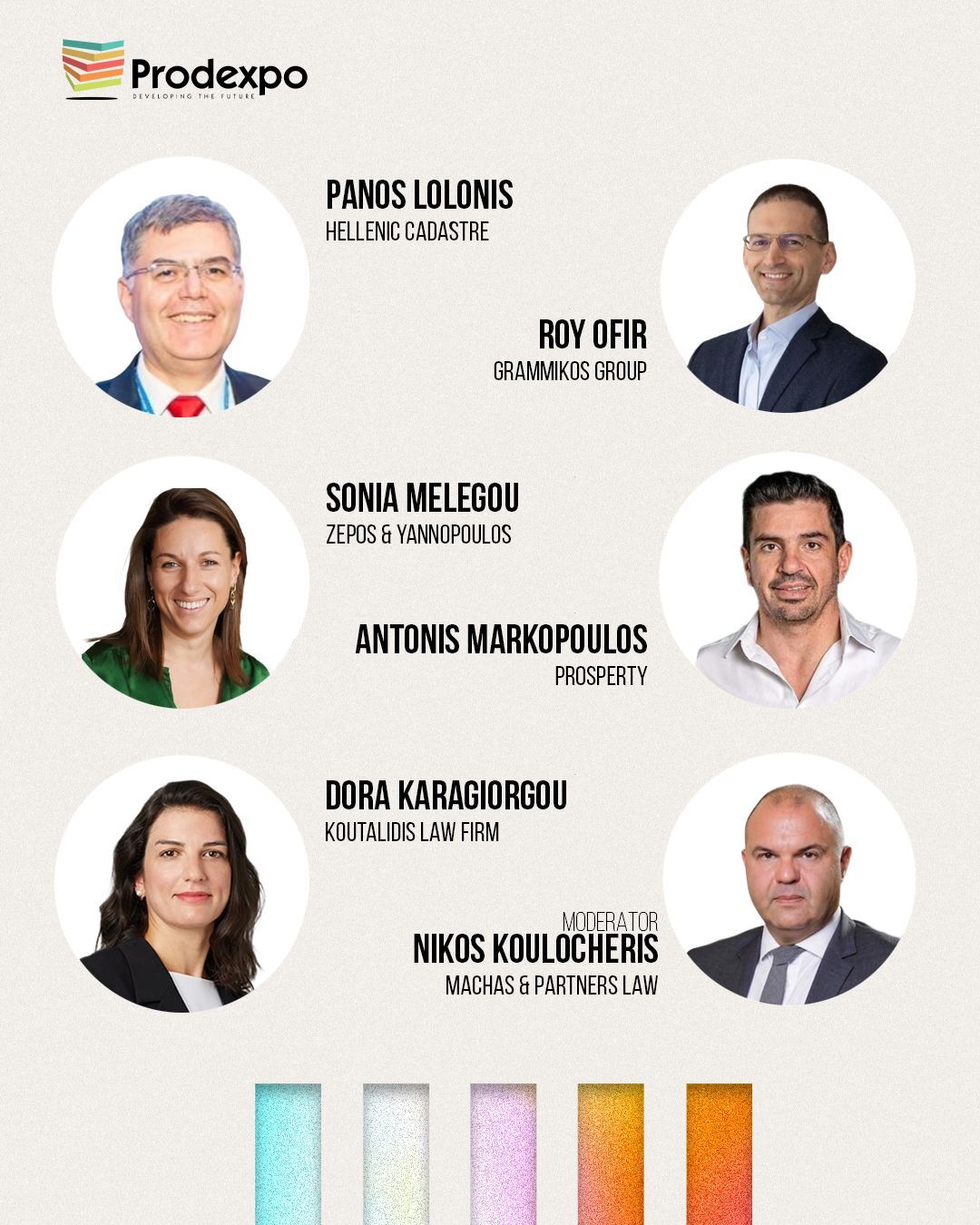 Prodexpo Conference brings together the best minds in the industry, offering a wealth of knowledge through speaker sessions, mentoring opportunities, and discussions on emerging business trends in the world of real estate and development projects.
Nikolaos will have the opportunity of leading the discussion of an incredible lineup of experts who will be diving deep into "Critical Issues for Buying or Selling a Home" in a thought-provoking panel discussion:
Panos Lolonis, Head of the Geospatial Information Department, Ελληνικό Κτηματολόγιο – Hellenic Cadastre
Roy Ofir, Founder, Managing Partner, Grammikos Group
Sonia Melegou, Partner, Head of Real Estate Practice, Zepos & Yannopoulos
Antonis Markopoulos, Co-founder & CEO, Prosperty
Dora Karagiorgou, Senior Associate, Koutalidis Law Firm
Don't miss out on the chance to gain invaluable insights from these industry leaders. They'll be sharing their expertise on the critical factors impacting the real estate market.
Save the Date: October 25-26
Venue: The Athens Concert Hall – Megaron
-> Find out more about Prodexpo 2023 here.