On August 25th and 29nth, 2022, we had the great pleasure of hosting an interactive and well-planned webinar entitled "The Ellinikon Acquisitions".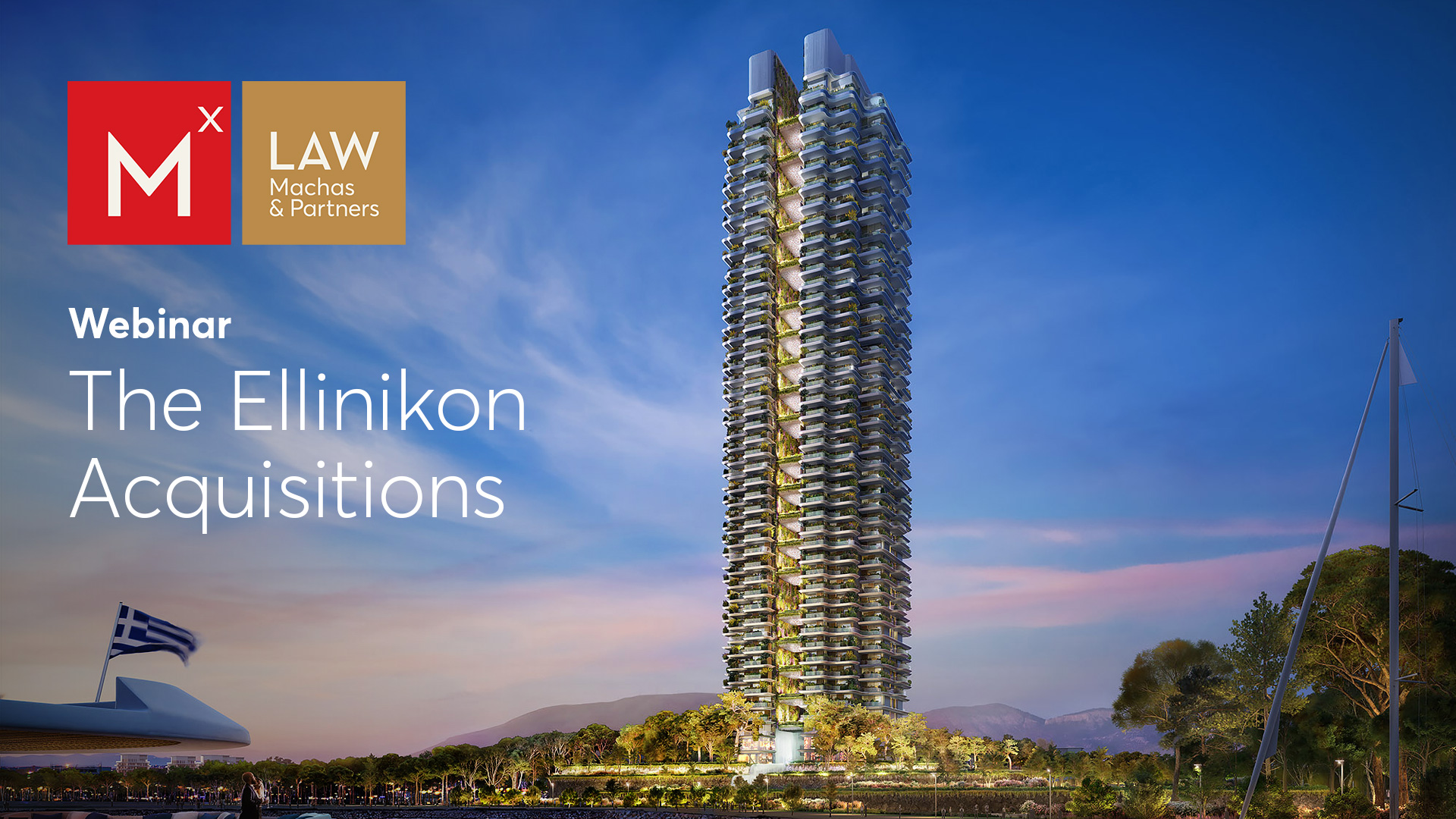 Petros Machas, Founding Partner and Chairman, Tom Kyriakopoulos, Partner and Corporate/Commercial – Tax lead, along with Eleanna Karvouni, Senior Associate – Real Estate, presented, from the legal point of view, the framework and got into details regarding the contractual terms related to the imminent transfer to buyers of rights – apartments at the under-construction Riviera Tower on the coastal front of the Ellinikon. They provided valuable information regarding all the stages of the process, from the signing of the notarial deed to the final receipt of the properties by the buyers.
Christos Patronis from Hellinotechniki S.A., Architect – Engineer, presented from the technical point of view, the development stages of the project, the terms, and the process of the final receipt of the apartments.
Machas & Partners, having spent the last three months negotiating on behalf of its clients and essentially participating in the final formation of the contract deeds of the transfer of apartments at the Riviera Tower, hosted this interactive webinar with the aim of providing all updates regarding the Riviera Tower development framework.
Thank you to our speakers for sharing the latest news and insights on the Ellinikon acquisitions while remaining highly focused on engaging with our viewers. We would also like to express our special gratitude to our clients who attended the webinars anticipating that we were able to respond effectively and timely to their needs.