Did Greece become an attractive destination for investors? How is the world preparing for the day after COVID-19 and what will be the trends in travel-tech, urban-tech and prop-tech? How investments and partnerships in the Mediterranean basin will be shaped? What challenges lie ahead for supply chain security, renewable energies and, what is the future of energy?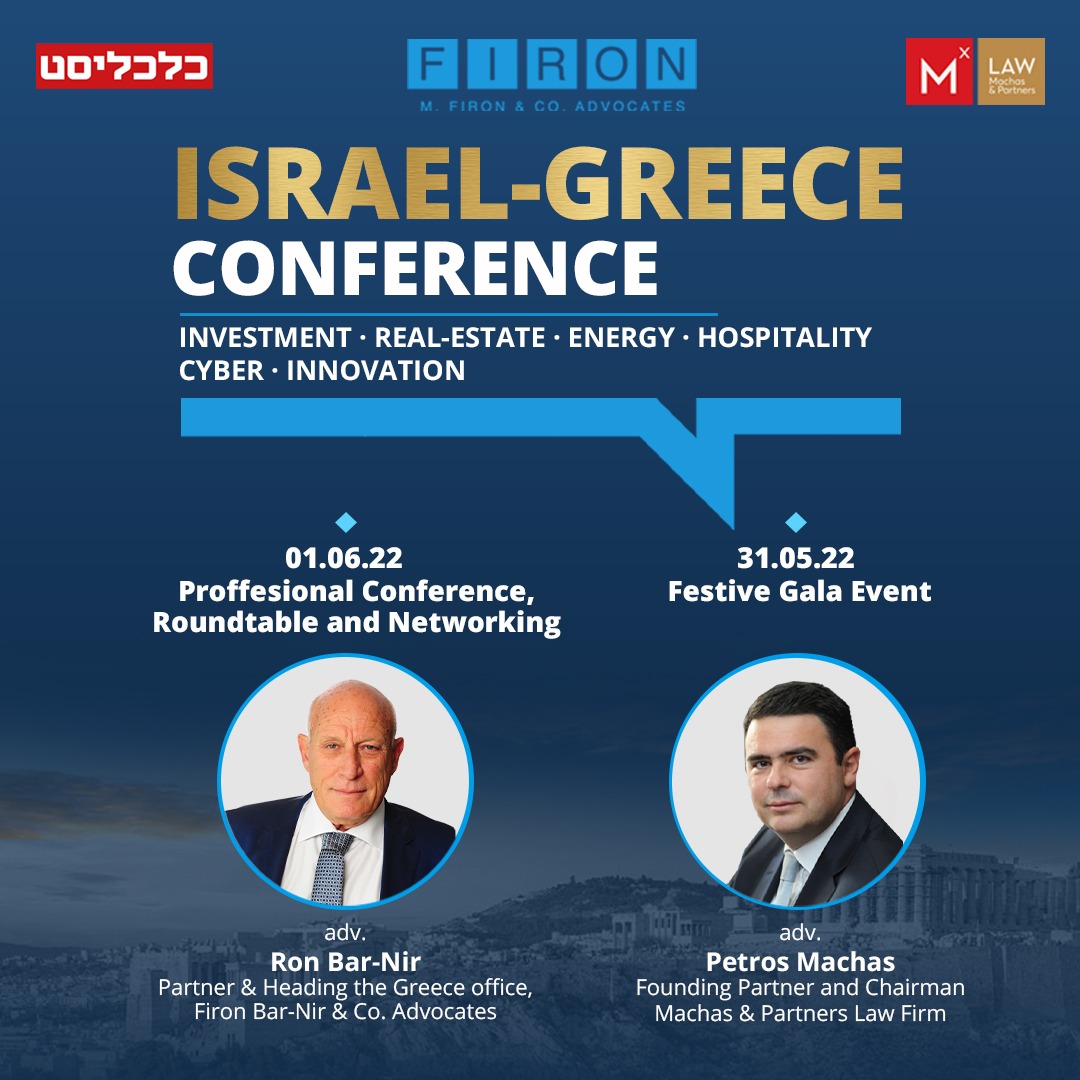 Machas & Partners Law Firm and our Israeli partner in Greece, M. Firon & Co., are proud gold sponsors of the "Israel-Greece Conference 2022 – Real Estate. Travel. Energy. Innovation" organized by Calcalist in partnership with Brown Hotels, taking place in Greece, 31.05 – 01.06.2022.
This year's Conference will host senior government and financial officials from Greece and Israel for two days of social, business, and professional meetups. The Conference will include a series of unique encounters and discussions on topics focusing on innovation, business ties with Israel, investment opportunities and more.
We are excited about our exclusive contribution to the Conference as the only law firm participating. Petros Machas, our Founding Partner and Chairman, will have the opportunity to talk about economic, real estate and tourism issues in Greece that are garnering increased interest, with large institutional organizations, alongside young private investors, leading the awakening interest and creating business and financial potentials.
To learn more about the Conference and its speakers visit the link: https://lnkd.in/d9yzNKRg