After two highly productive days of discussions and networking, 25 – 26 October, Prodexpo 2023 has successfully concluded.
The event was a treasure trove of knowledge, featuring valuable insights, engaging conversations, and opportunities to connect with industry leaders.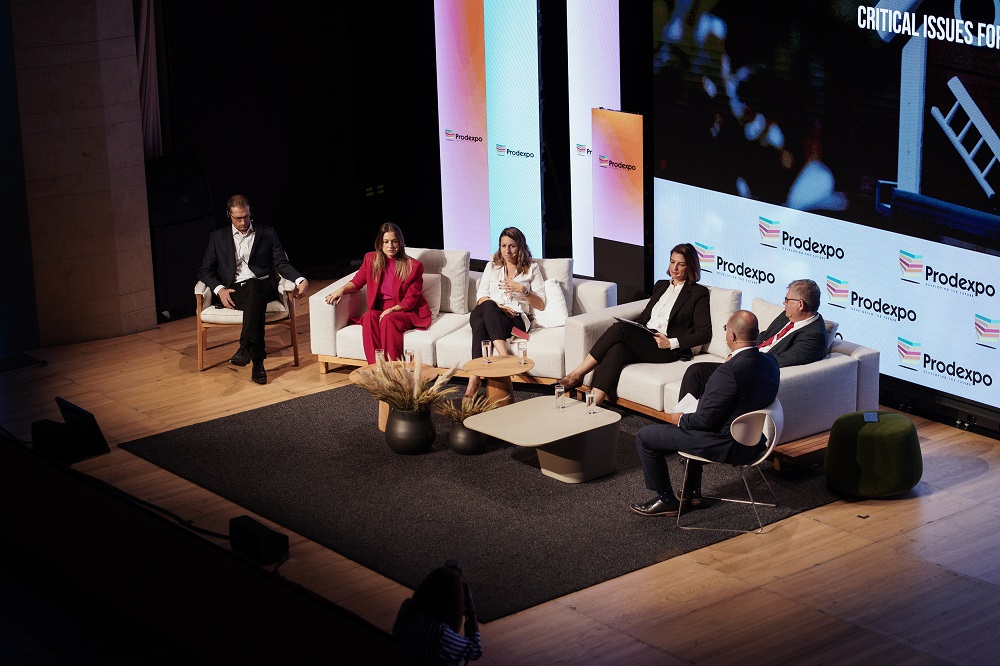 Key Takeaways from Prodexpo 2023

Prodexpo 2023 proved to be an indispensable platform for anyone involved in the real estate market. This event provided a roadmap to make informed decisions in an ever-changing industry.

In-Depth Discussions Led by Industry Experts

At this flagship event for the real estate industry, Nikolaos Koulocheris, Co-Founding Partner and Head of Machas & Partners Real Estate team, assumed the role of moderator for some engaging discussions. The conference brought together some of the brightest minds in the field, offering a wealth of knowledge through speaker sessions, mentoring opportunities, and in-depth conversations on emerging business trends within real estate and development projects.

Nikolaos Koulocheris: Adapting to Changing Tides – Real Estate Investments in Greece and the Challenges Ahead
Nikolaos Koulocheris had the honor of leading a discussion featuring an impressive lineup of experts who delved deep into the "Critical Issues for Buying or Selling a Home." The panel addressed the pressing challenges and strategies crucial for navigating the real estate market.
In his introductory remarks on the panel discussion about the most significant issues arising in real estate transactions, Nikolaos stated, "Following the end of the economic recession and the rapid growth of the real estate market, the profile of the interested investors has changed. Today, primarily foreign investors are involved, and the needs have evolved significantly. Companies are now predominantly engaged in these transactions, and financial aspects play a crucial role."
Nikolaos concluded: "Fortunately for the Greek market, we were able to address the emerging needs, thanks to the expertise provided by experienced law firms and financial advisors. However, there is an existing situation that directly involves the country's public entities, such as urban planning offices, tax authorities, archaeological services, and forest authorities. These processes cannot evolve swiftly, although efforts have been made, such as digitalization. The procedures have not been fully automated to an absolute extent."