We are proud to have participated to the successful 24th Annual Capital Link Invest in Greece Forum, that took place in NYC, on the 9th of December 2022. Experts from different fields, politicians and academics had the opportunity to meet in person and exchange views through lively dialogues on current issues related to the sustainability growth and the investment momentum in Greece.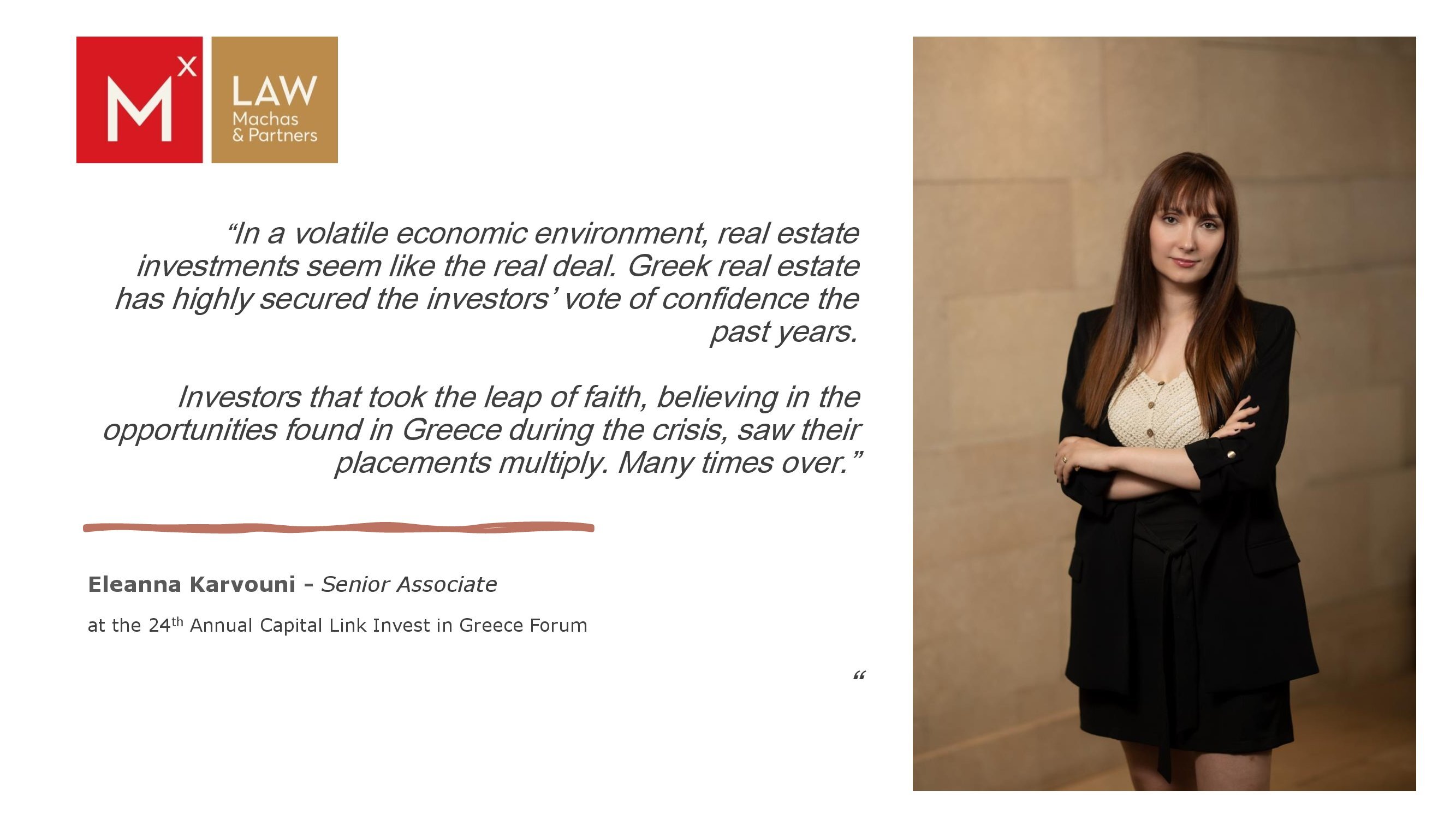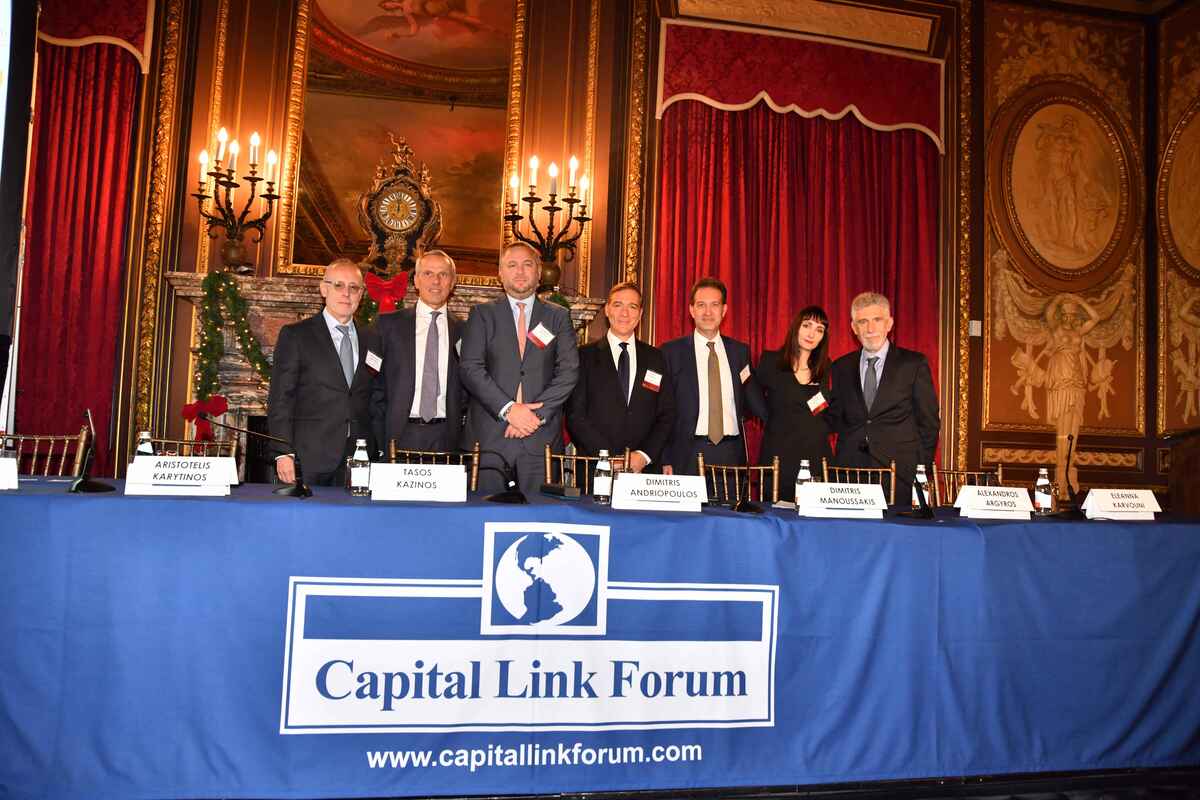 In its context, Eleanna Karvouni, Senior Associate and member of our Real Estate team attended this high-level event and as an expert in the field moderated the 'Real Estate' panel discussion with an esteemed group of speakers.
"In a volatile economic environment, real estate investments seem like the real deal. Greek real estate has highly secured the investors' vote of confidence the past years. Investors that took the leap of faith, believing in the opportunities found in Greece during the crisis, saw their placements multiply. Many times over," Eleanna stated.
"Today, Greece is considered by major credit rating agencies as a stable country to invest in; the country's recent upgraded ratings combined to its inherent qualities (climate, landscape, culture and geopolitical situation) prove that Greece is a safe bet for real estate investments. There is a highly increased focus on residential projects and hospitality, whereas the pandemic gave a big push to logistics; as we see the end of it, there is also a great interest to renew office spaces supply, with an emphasis on green buildings and quality properties.
Greek real estate is still offering very competitive prices, compared to similar countries, and is not yet to reach before crisis prices, giving the opportunity for high yields in a very dynamic economic environment and moreover in a real estate market which is now addressing users from all over the world.
The state is actively supporting investments – especially when with ESG value – implementing changes where needed. Giving credit – literally – to the above, investors are enthusiastically present in the Greek real estate market, whilst its actors are driving the evolution of the Greek landscape – both physical and economic – towards a greener and brighter future."
Eleanna concluded: "In the context of the Invest in Greece forum we had the opportunity to discuss the real estate market's trends with five panelists that represent some of the most important actors and experts in Greek real estate; the ideal panel to explain their successful practices and give us all the latest insight from the sector."
-> To watch Eleanna's interview you can click here
-> To screen the full panel discussion "Real Estate Investment Opportunities in an ever expanding Sector" (duration: 40 min.) visit here
-> To read the Forum's Digital Handbook here.