Unlocking the Path to European Residency: Exploring the Greek Golden Visa Program.
Machas & Partners Law Firm is delighted to share the success of our recent interactive webinar on the Greek Golden Visa program. The event was a tremendous opportunity for participants to delve into the intricacies of the program and gain valuable insights on obtaining a permanent residence permit in Greece through real estate investments.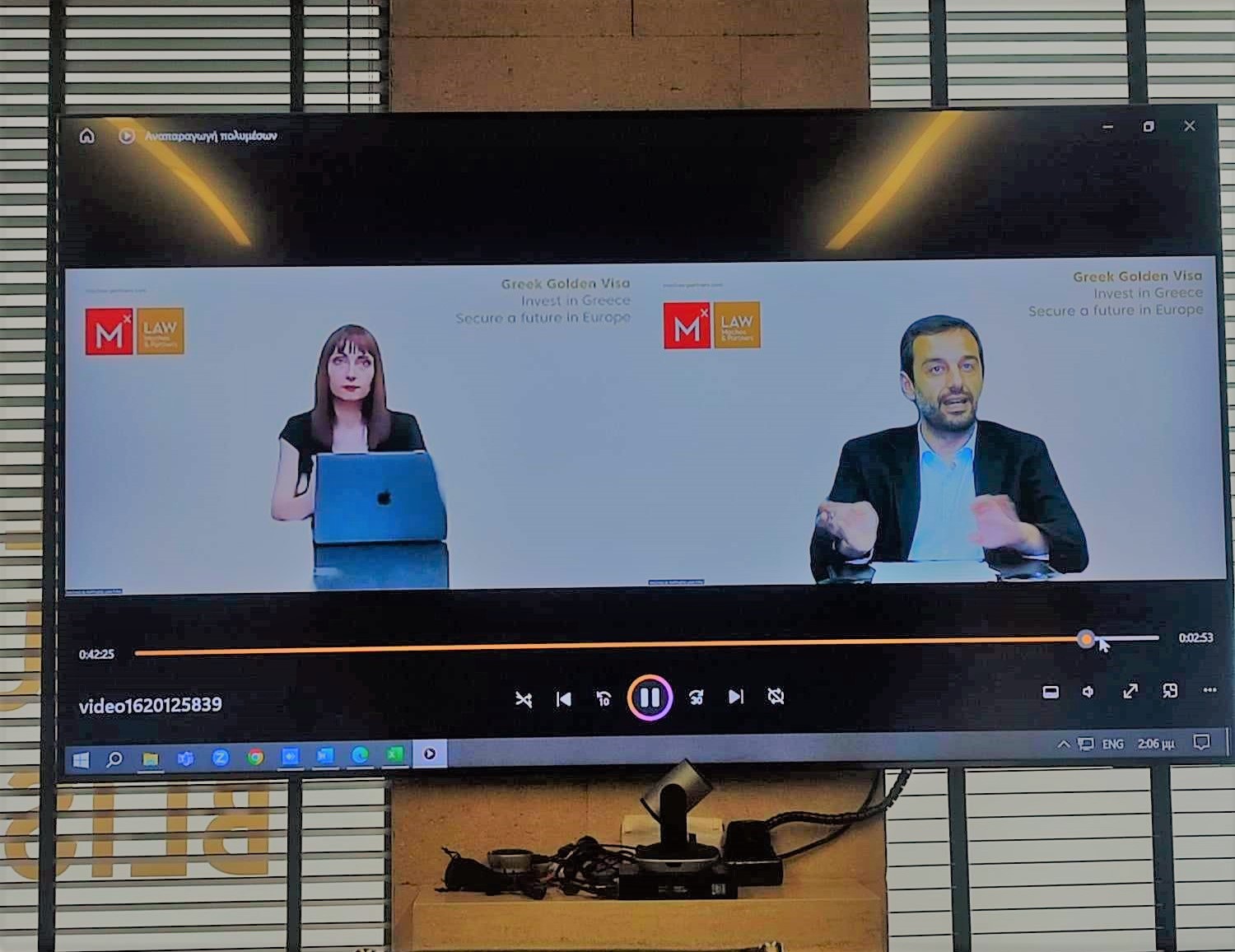 Our speakers, Eleanna Karvouni, Senior Associate, and Vasileios Tsintzos, Associate, from our firm's Real Estate team, provided a comprehensive overview of the Greek Golden Visa program, highlighting the benefits of investing in Greece, the minimum investment requirements, and the recent legislative changes that potential applicants should be aware of.
Moreover, we took the opportunity to showcase our unrivaled services in assisting with property acquisition and the entire Golden Visa process. We emphasized our commitment to ensuring a seamless and hassle-free experience for our clients, leveraging our expertise in the field.
The webinar was a resounding success, with attendees gaining valuable insights into the Greek Golden Visa program and how it can serve as a pathway to Greek residency and citizenship through real estate investments.
We would like to express our gratitude to all the participants who joined us for this enlightening session.