The Insights: the go-to for legal updates, features and opinions by Machas & Partners team of experts.
Our specialist legal team discusses market trends and legal developments in 2023.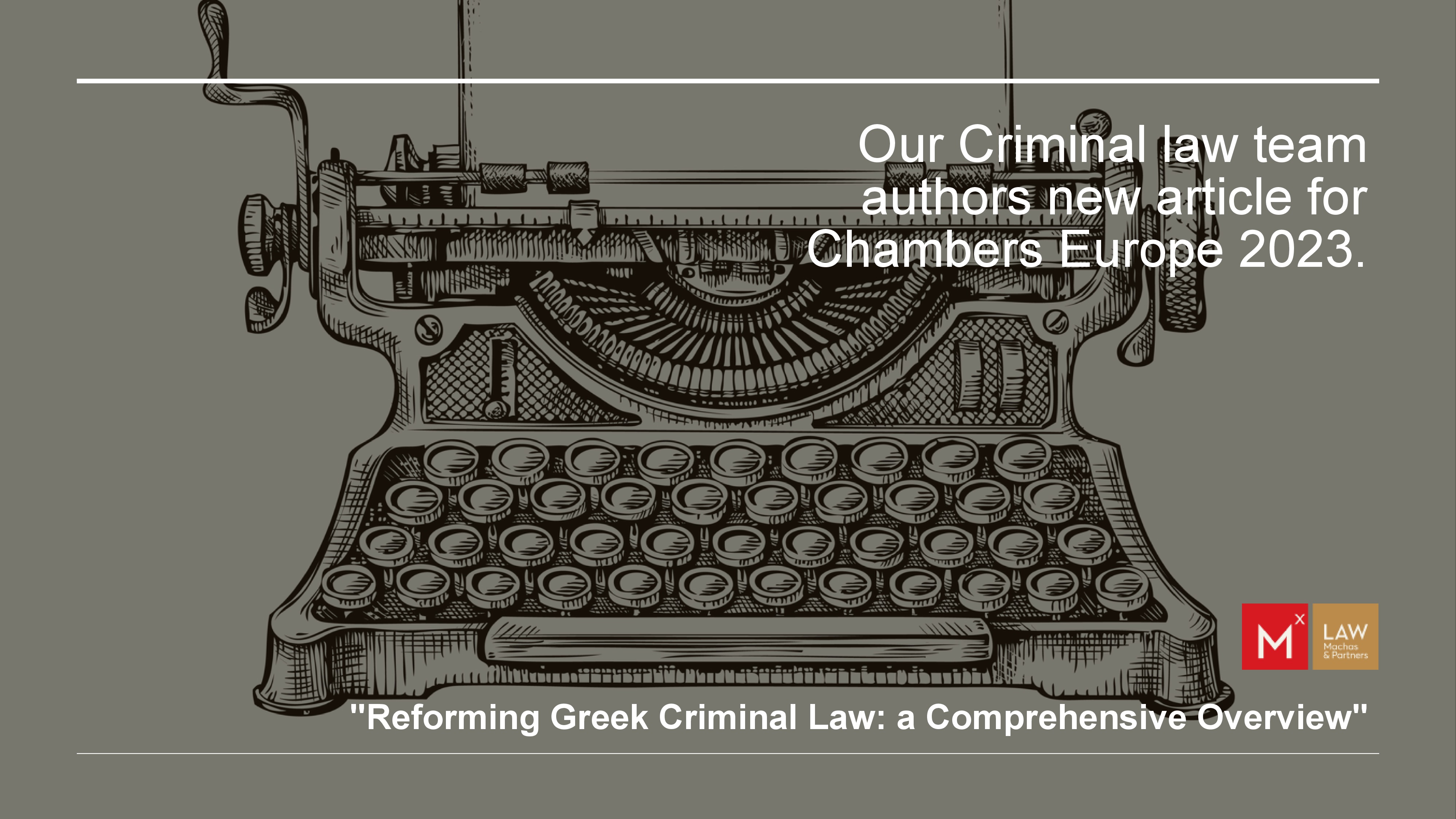 The Greek legal system has undergone significant changes since July 2019 with the implementation of the new Criminal Code and Code of Criminal Procedure. In our firm's latest contribution for Chambers Europe, in an Overview authored by Petros Machas, Founding Partner and Chairman, White-Collar Crime Partner, Alexandros Androutsopoulos, and Associate Dimitris Zanganas, we discuss about all the new reforms of the Criminal Law in Greece.
Get the full article in 'The Insights' here.