The Insights: the go-to for legal updates, features and opinions by Machas & Partners team of experts.
Our specialist legal team discusses market trends and legal developments in 2023.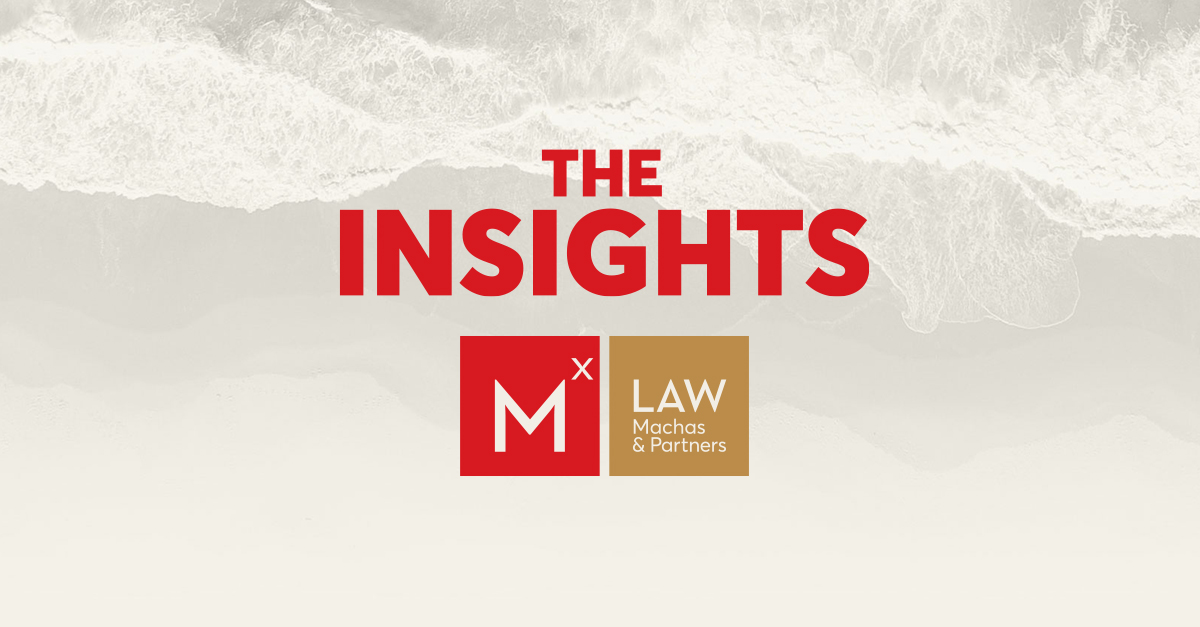 At our latest "The Insights" June Issue, we present our firm's insightful article, "Real Estate Investment Companies (REICs) in Greece," authored by Senior Associates Ioannis Charalampopoulos, Eleanna Karvouni along with Trainee lawyer Dimitris Tentomas, published in the "Business Law Insights 2023", a special edition by Kathimerini in collaboration with NOMIKI BIBLIOTHIKI.
Discovering the thriving Greek real estate market and the pivotal role played by REICs in driving its growth. As Greece continues to attract both domestic and foreign investors, REICs have emerged as key players in large-scale real estate investments. Our expert team sheds light on the advantages offered by these corporate vehicles, backed by a flexible regulatory framework. 
-> Get the full article on "Real Estate Investment Companies (REICs) in Greece" at  our "The Insights" June issue at the link here.