We are delighted to share some enlightening perspectives on the importance of regulatory compliance in the cryptocurrency market, as featured in the LAWYER Magazine's July-August issue, authored by our esteemed AML & Compliance Senior Associate, Anastasia Karantana.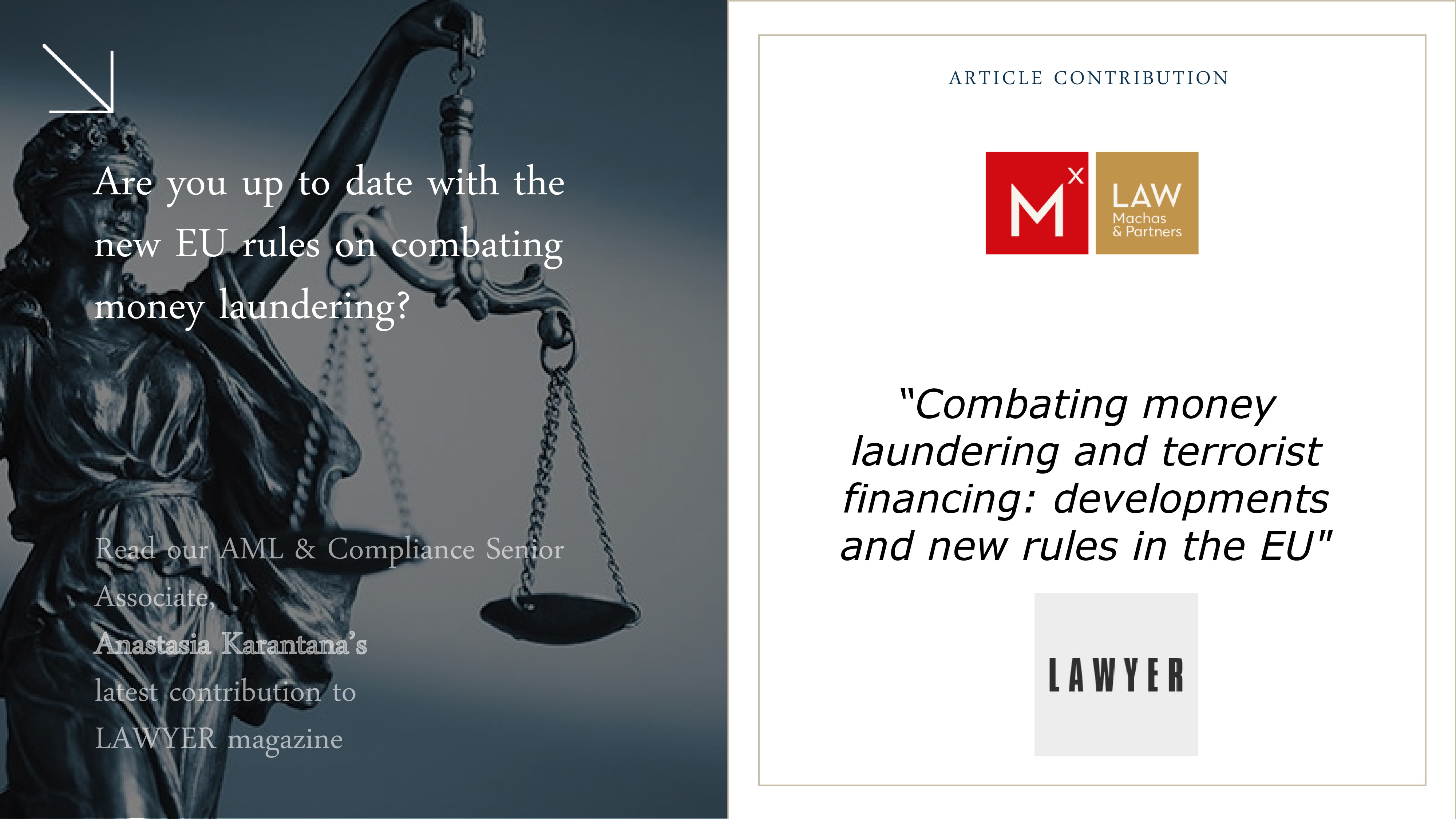 Τhe question Anastasia had to answer was the following: "The new regulatory framework proposed by the Commission includes additional entities in the obligated entities, while the amendment to the Regulation on capital transfers will also include transactions with cryptocurrencies. Do you believe that the benefits of these changes outweigh the additional regulatory burden imposed on the market?"
The cryptocurrency industry has brought about incredible opportunities for innovation and growth in the global economy. However, with such disruptive advancements, the responsibility to maintain financial security and protect stakeholders becomes paramount. Anastasia points out that while the term "regulatory burden" has often been misused, the core objective of regulatory compliance is not to impede progress but to uphold integrity and safeguard participants' interests.
The proposed EU single rule book for cryptocurrency regulation is a step in the right direction, providing a standardized framework for conducting due diligence on clients by cryptocurrency asset service providers (CASP). By aligning with global standards, the EU aims to create a secure and transparent environment for all stakeholders involved in the cryptocurrency market.
Another crucial aspect that Anastasia highlights is the Regulation (EU) 2023/113, which addresses the travel rule. By mandating CASPs to include information about the sender and beneficiary in their transactions, this regulation seeks to enhance transparency and mitigate illicit activities, such as money laundering and terrorist financing. Moreover, she emphasizes the importance of protecting consumers and investors, as the allure of anonymity in the cryptocurrency world must not compromise accountability and safeguarding their rights.
-> You can read and download the full article and Anastasia's highlight below.
DOWNLOAD