We are delighted to share our firm's exclusive contribution to the Chambers Private Wealth 2023 Global Practice Guide. We take immense pride in sharing our expert commentary on the Trends & Development in Greece, showcasing the latest insights into private wealth in this dynamic country. Our Senior Associates, Eleanna Karvouni and Ioannis Charalampopoulos, have authored this article, shedding light on the emerging opportunities and trends in Greece's private wealth sector.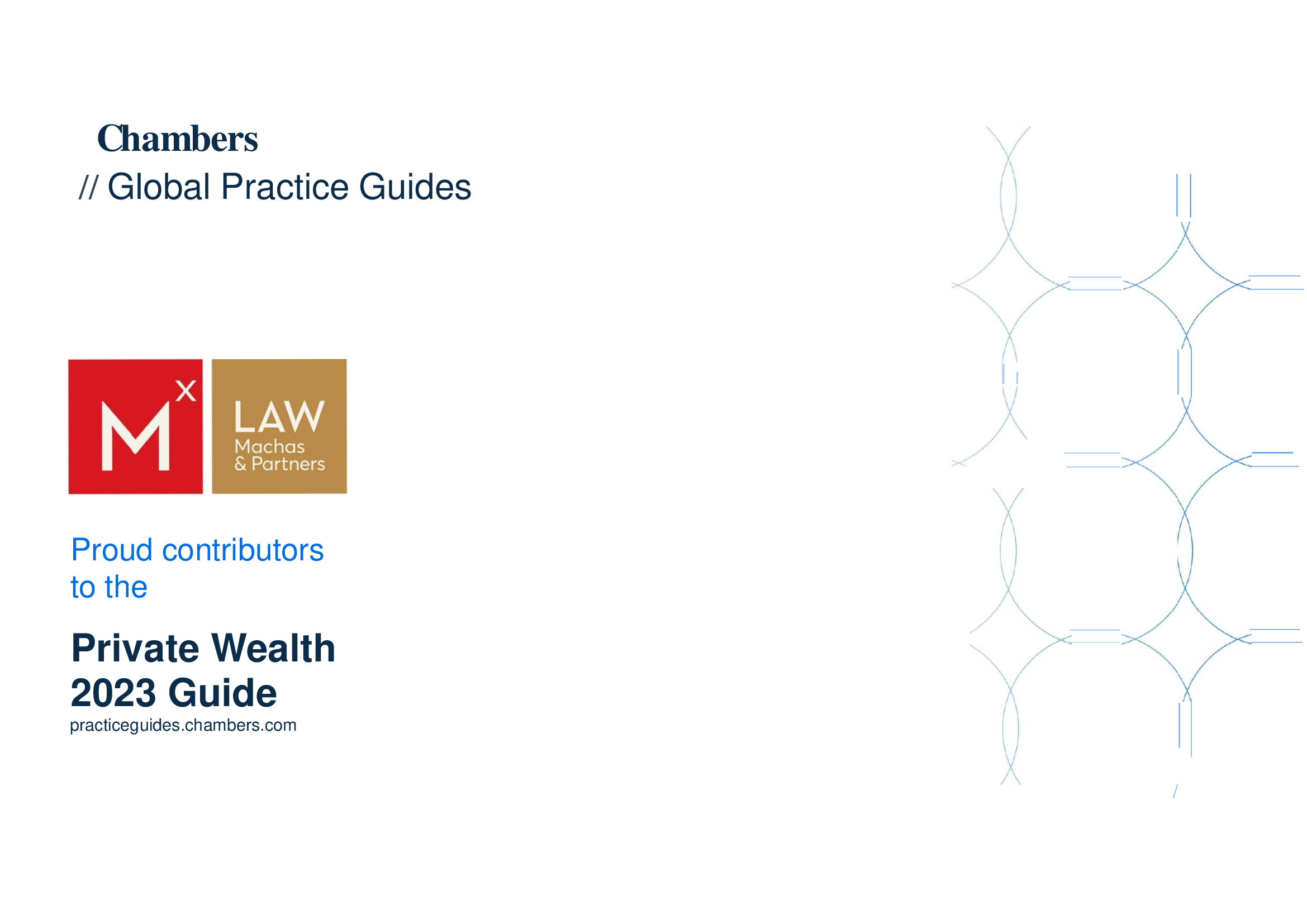 The article highlights Greece's emergence as a favored investment destination in Europe. Situated at the crossroads of Europe, Asia, and Africa, Greece offers a favorable Mediterranean climate, breathtaking landscapes, and a rich cultural heritage, along with the stability and safety of a European Union member.
The country has experienced robust economic growth in recent years, outperforming the Eurozone and EU averages, and is set to achieve another milestone by regaining investment-grade status for its bonds in September 2023. Greece's progress is attributed to fiscal and bureaucratic reforms, investment-friendly policies, and support from the European Recovery and Resilience plan. As a result, investors have returned, particularly in the booming real estate market, which offers low-risk opportunities with high yields.
Additionally, Greece attracts investment in tourism, renewable energy, and the technology sector, all backed by various incentive schemes and funding from EU programs. The article also highlights Greece's advantageous non-dom tax regime and investment migration programs, positioning the country as an appealing destination for High-Net-Worth individuals seeking diversification and tax planning opportunities. Overall, Greece's strategic positioning and attractive investment landscape make it a compelling choice for investors in 2023.
-> You can find our article on Trends & Developments in Chamber's Private Wealth 2023 Global Practice Guide here
-> You can also read the article below.
DOWNLOAD