Machas & Partners had the pleasure to contribute to the publication of the new Mercury Global Reports – Jerusalem Post Special Edition on Greece – Israel relations which explores the great potential for further cooperation between the two countries.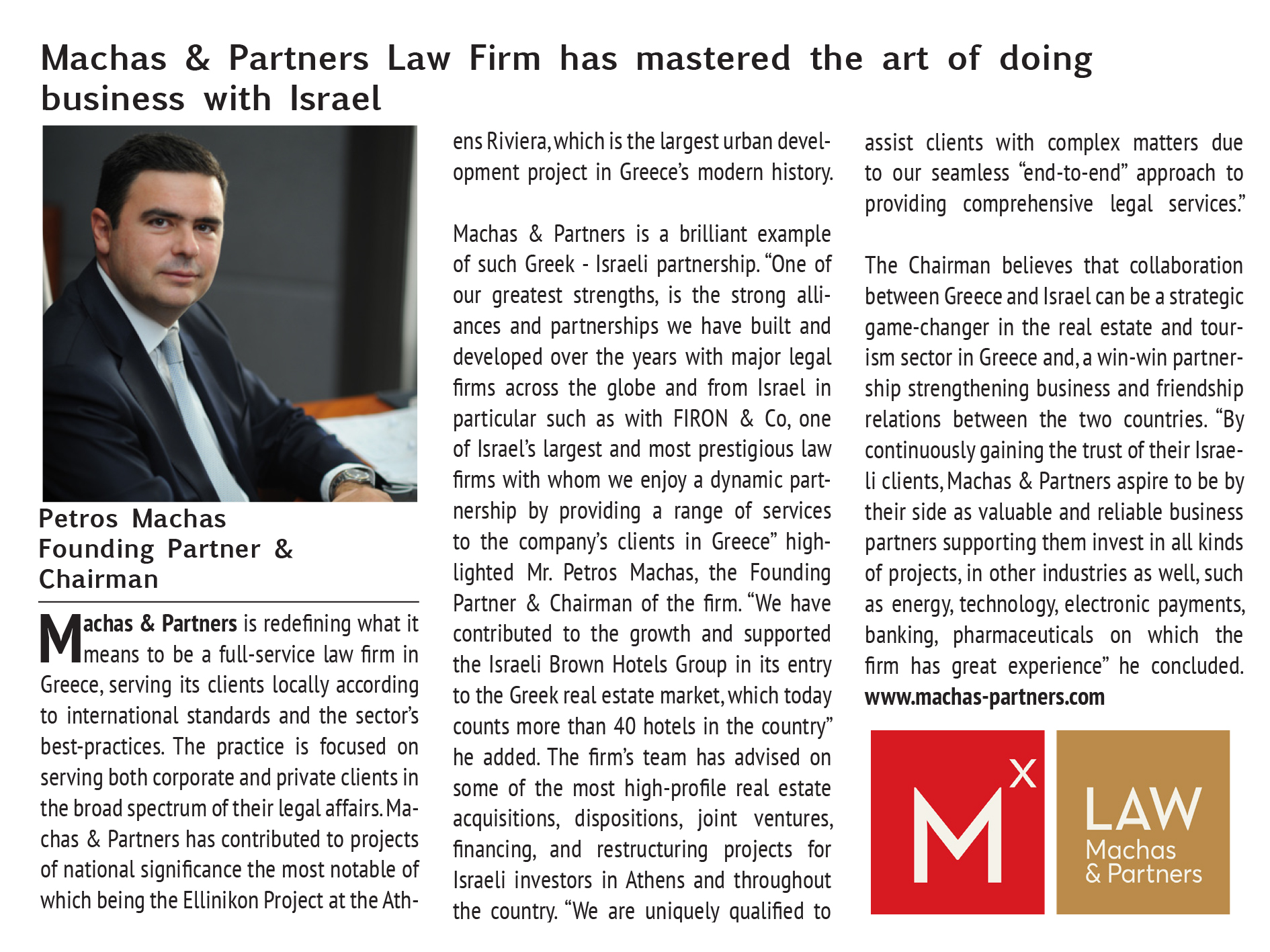 Within the scope of this special edition, our Founding Partner and Chairman, Petros Machas, was interviewed as our law firm is a brilliant example of Greek – Israeli partnerships. At an article entitled: "Machas & Partners law firm has mastered the art of doing business with Israel", Petros took the opportunity to talk about how the firm has handled and advised on some of the most high-profile real estate acquisitions, dispositions, joint ventures, financing, and restructuring projects for Israeli investors in Athens and throughout the country.
"By continuously gaining the trust of our Israeli clients, we aspire to be by their side as valuable and reliable business partners supporting them invest in all kinds of projects, in other industries as well, such as energy, technology, electronic payments, banking, pharmaceuticals on which the firm has great experience" he concluded.
You can read the full interview at the link: https://mercuryglobalreports.com/2022/05/11/machas-partners-law-firm-has-mastered-the-art-of-doing-business-with-israel/