We are delighted for our firm's exclusive contribution to the Private Wealth Guide 2022 with Chambers Global Practice Guides. Our commentary on the Trends & Development in Greece provides expert insights on recent decisions of the Minister of Finance and the Governor of the Independent Authority for Public Revenue, specifies the details for the implementation of the latest provisions of the Greek Income Tax Code and gives a clear picture of the new tax regimes, laying the groundwork for a solid tax plan.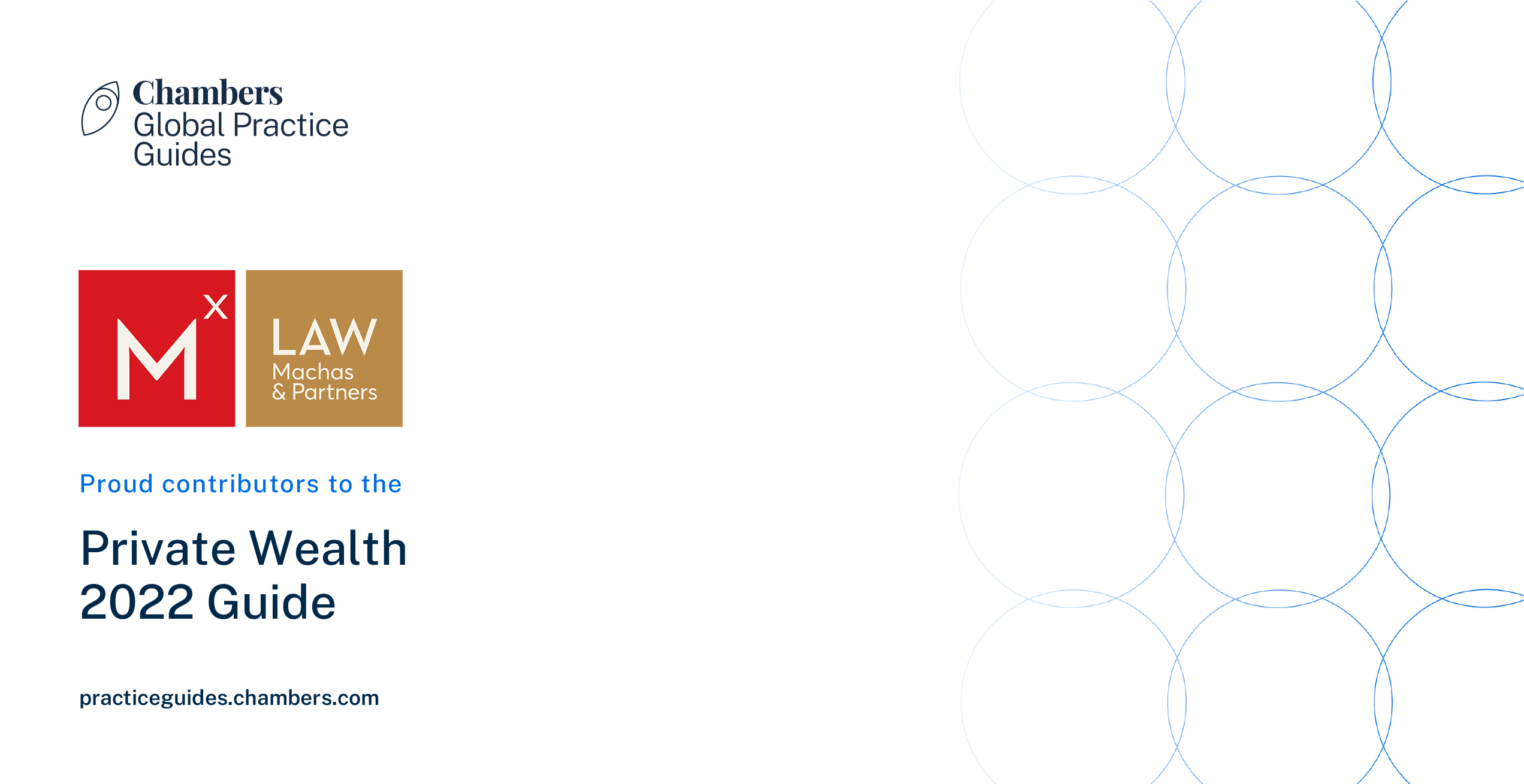 Our Founding Partner and Chairman, Petros Machas along with our Corporate/Commercial and Tax Partner, Tom Kyriakopoulos, contributed to the Private Wealth Guide in Greece.
Despite the economic slowdown triggered by COVID-19, Greece has implemented innovative personal tax structural reforms with the aim of attracting foreign investments, high net worth individuals, pensioners, and skillful human resources to Greece. In our Overview we present how Greece managed to put into place four favorable alternative tax regimes aiming to attract high net worth individuals, pensioners, foreign employees and freelancers to redomicile to Greece, with the possibility to set up family offices in Greece.
DOWNLOAD