The period during which third-country nationals can lock the benefit of a lower threshold for the Golden Visa for some of Greece's most popular areas is extended until the 31st of July 2023, according to the transitional provisions of the newly enacted Immigration Code (Law n. 5038/2023, published in the National Gazette on 01.04.2023).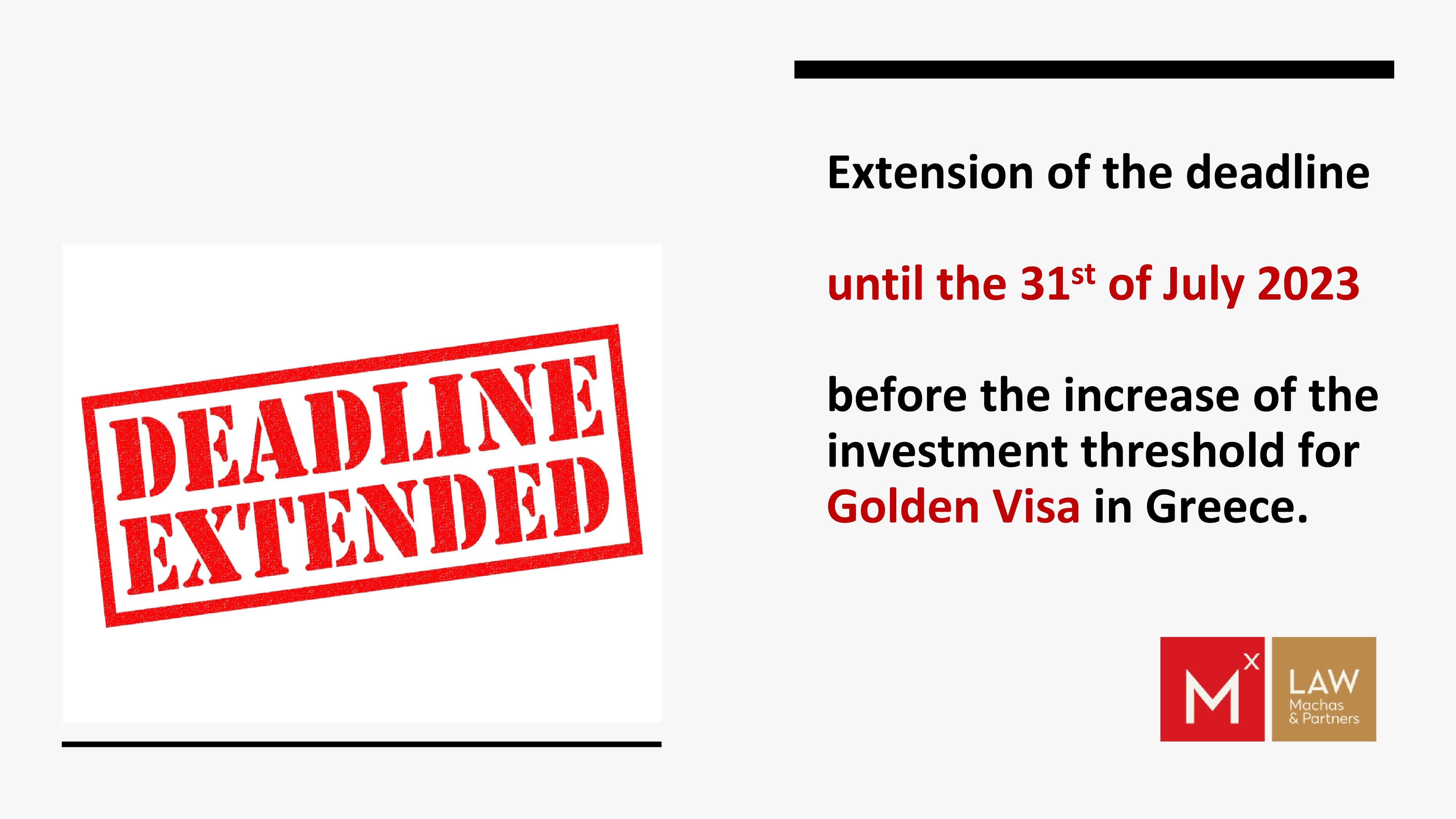 In the Regional Units of the North, Central and South Sectors of Athens and the Municipality of Vari – Voula – Vouliagmeni, in the Municipality of Thessaloniki and in the islands of Mykonos and Santorini, the threshold is increased to €500,000 invested in only one, single property (under art. 91 Law n. 5007/2002).
However third-country nationals have the opportunity to still benefit from the previous provisions of the lower threshold of €250,000 invested in one or multiple properties until 31.12.2023, subject to the following conditions: reserving a property and paying a deposit of 10% on the purchase price until 31.07.2023.