Join us for an informative seminar on April 10, 2023, organized by NOMIKI BIBLIOTHIKI, focused on the Hellenic Republic Asset Development Fund (HRADF/TAIPED).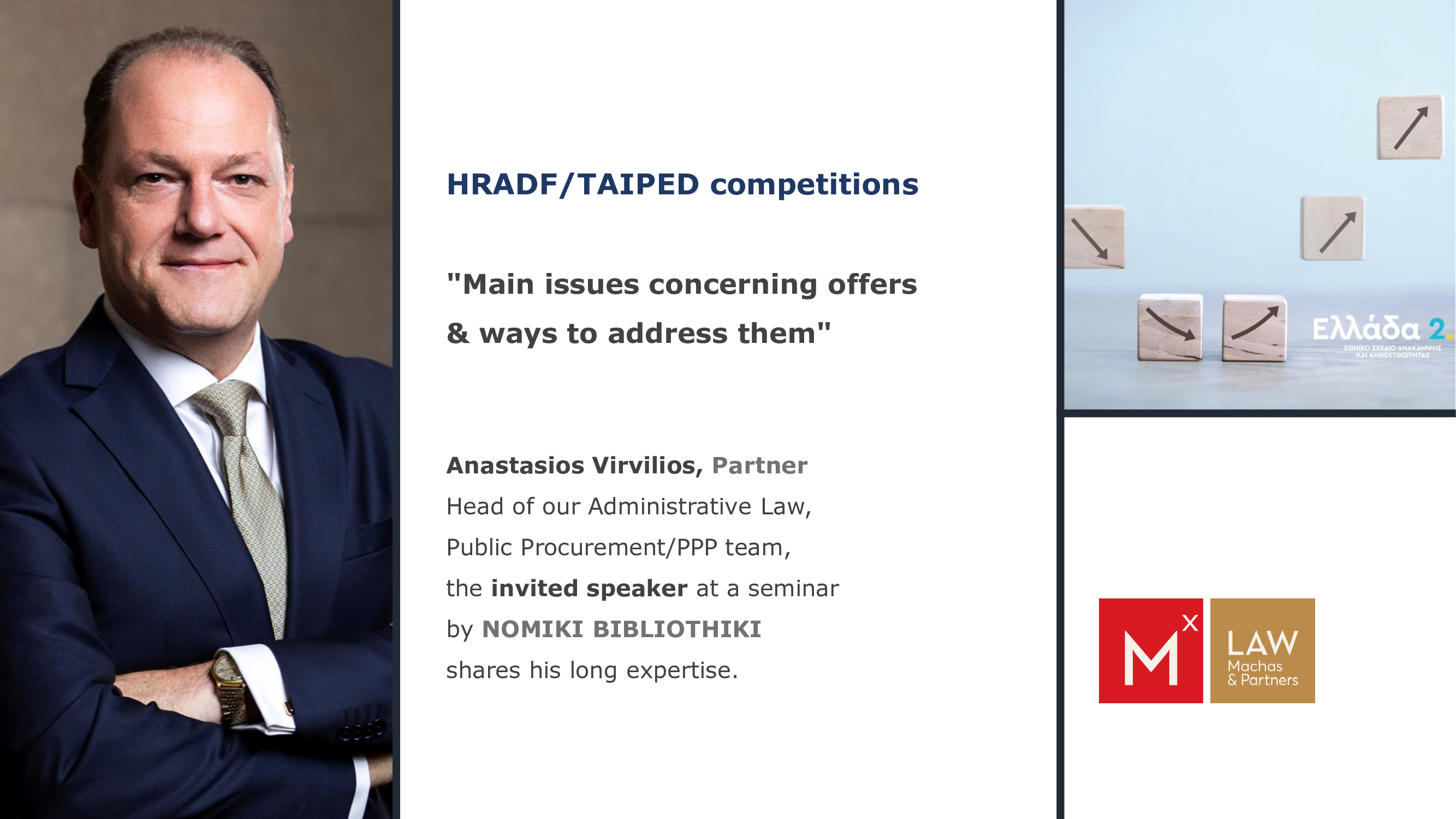 Anastasios Virvilios, Partner and Head of our firm's Administrative Law, Public Procurement/PPP team and a member of the Board of Directors of the Capital Market Commission, will be the main speaker at this seminar organized by NOMIKI BIBLIOTHIKI on the subject of TAIPED competitions.
Anastasios has extensive and significant experience in the field of public procurement and has represented judicial financial entities and contracting authorities in over 100 cases while also serving as a member of law drafting committees.
During the seminar, he will focus on issues that have arisen and have been addressed by the competent authorities of the contracting authorities in conducting competitions. He will analyze the main problems of bids and provide answers to ways of addressing them. The seminar is addressed to executives of Public Procurement Departments, public organizations, NPDD and NPID, as well as to private sector entrepreneurs and lawyers.
-> As legal professionals, it's essential to stay up-to-date with the latest developments and challenges in our industry. This seminar is the perfect opportunity to expand knowledge and gain insights from an expert in the field.
You can find more information about the seminar at the file below but also here 
DOWNLOAD