Machas and Partners Law Firm is proud to represent Intercontinental International REIC and Halikias' family in an unprecedented and landmark transaction for Greek capital markets, with a transaction value exceeding €250 million. The transaction involved the merger by absorption of Intercontinental International REIC by BriQ Properties REIC, through a multi-phase transaction including a leveraged real estate deal as well as the acquisition of a qualifying holding by the acquirer.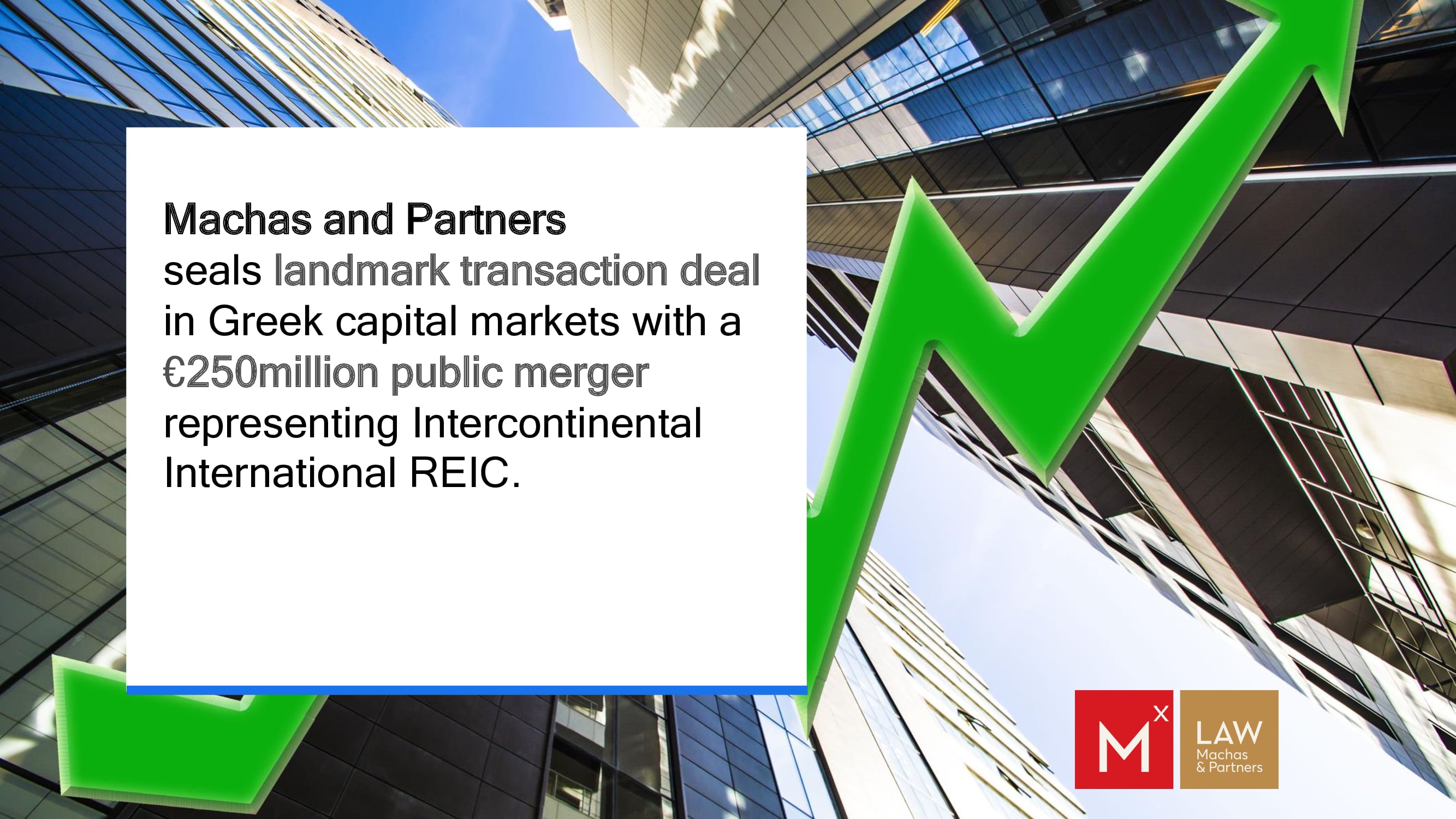 The transaction is led by Senior Associate Ioannis Charalampopoulos. The team advising in the transaction includes Senior Associate Sonia Saranti and Associates Mary Achladianaki and Theodora Bardi assisted by our Trainee Lawyer, Dimitris Tentomas, while the real estate issues are handled by Senior Associate Eleanna Karvouni and Associate Dimitris Spyridakis. 
For more information on the various phases of the transaction, please see the announcement issued by Intercontinental International REIC here.
Indicative related articles in the media below: