It's a fact, the first Irrigation PPP (Public Private Partnership) Invitation is out! More specifically, this is the project of irrigation networks of Tavropos in Karditsa. The project includes the restoration and modernization of the Tavropos irrigation network in which the Contractor will implement all the required studies, construction, financing, operation as well as its maintenance.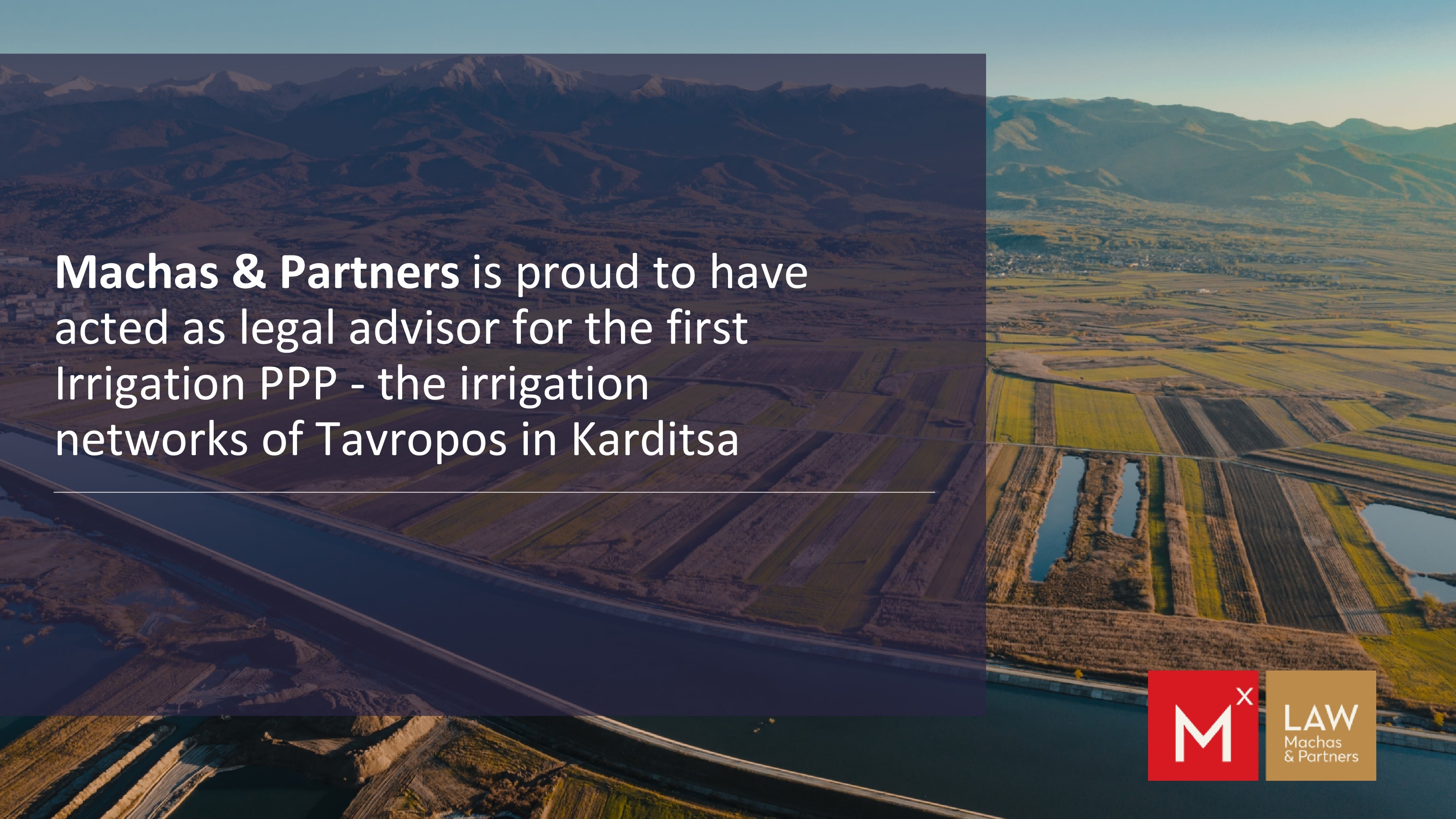 The Tavropos Irrigation Network, which serves a total area of 115.000 acres, consists of the water transmission and distribution projects (central pipeline, primary and secondary network) and the application networks (tertiary network). The duration of the contract is 25 years, which will be a field of the ongoing tender. This is a project of enormous economic value that will facilitate the daily life of farmers but at the same time will contribute to the protection of the natural environment, as the use of new technologies will achieve water resources saving.
We are very proud that Machas & Partners was selected as a legal advisor in this project. Anastasios Virvilios, Partner and Head of our Administrative law team and Associate Evangelia Sgountzou drafted the Invitation and the rest tender documents, contributed to the whole process until the final uploading of the tender documents of phase A' of the public procurement's process and keep assisting the Contracting Authority (Ministry of Rural Development and Food), while Tom Kyriakopoulos, Partner, Head of our Corporate/ Commercial law practice valuably assisted by Associate Theodora Bardi, made a significant contribution concerning the private law and financial matters of the whole project.