We are delighted to announce that our dedicated Administrative Law/Public Procurement & PPP Team, Partner Anastasios Virvilios and Associates Evangelia Sgountzou and Eirini Tsalapati, along with Theodora Bardi, Associate from our Corporate/Commercial team, have played a significant role as Legal Counsel in the remarkable "Tavropos Irrigation PPP Project."
We are immensely proud to share that this project has been selected and honored as one of the best projects for its outstanding mechanisms in achieving Sustainable Development Goals (SDGs).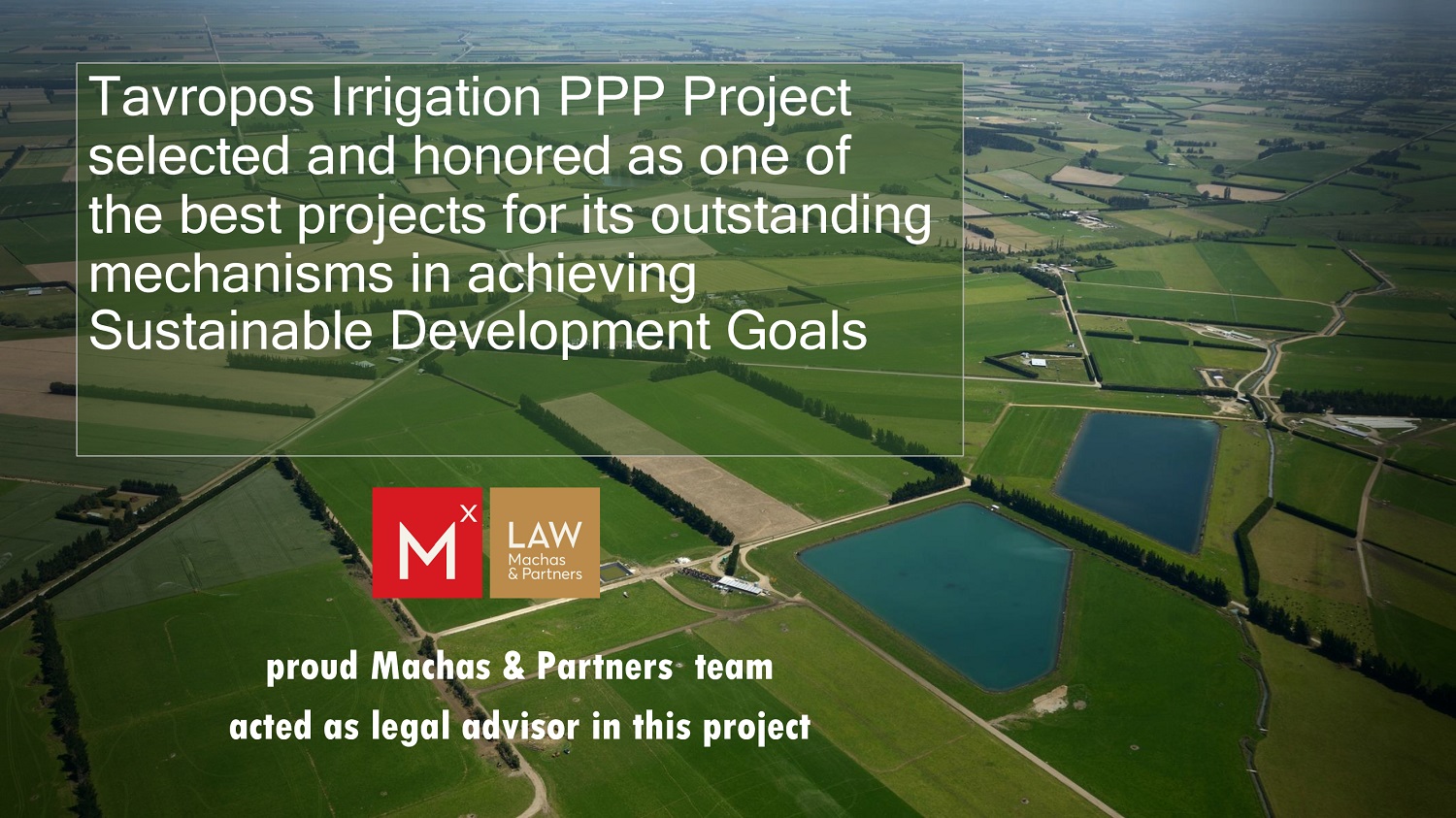 This recognition comes from the prestigious 7th UNECE PPP Forum (United Nations Economic Commission for Europe – Public-Private Partnerships Forum) that was held in Athens in May 2023. Being acknowledged at such a renowned international event is a testament to the hard work, expertise, and unwavering commitment of our team.
The "Tavropos Irrigation PPP Project" exemplifies our dedication to sustainable development, and we are privileged to have been part of its success. Our team's diligent efforts have ensured that this project incorporates robust mechanisms to advance the SDGs, aligning it with the United Nations' global agenda for a better and more sustainable future.
We extend our heartfelt gratitude to our esteemed clients, partners, and collaborators who have been instrumental in making this achievement possible. We believe that collaborative efforts and shared visions pave the way for transformative projects that positively impact society and the environment.
We are honored to be recognized among the best projects and pledge to continue leveraging our legal expertise to create positive change and contribute to sustainable development across various sectors.