Today, on International Day of Charity, Machas & Partners proudly joins hands with the United Nations in our shared commitment to create a more inclusive world.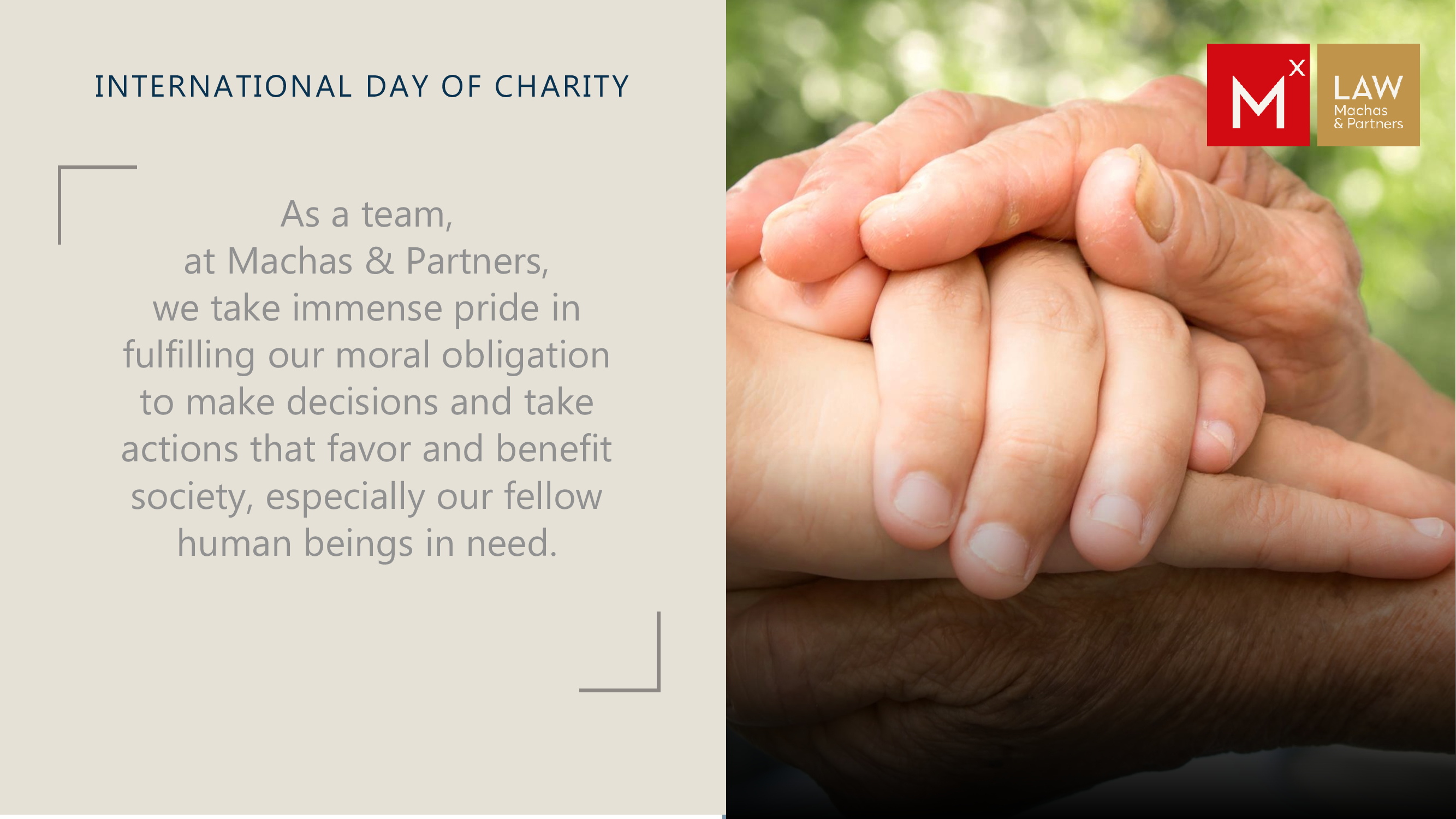 Charity is more than just a word; it embodies the spirit of volunteerism, philanthropy, and genuine social bonds. It is the force that binds us as a society and helps build resilience in the face of challenges. Charity steps in to alleviate the impacts of crises, bridges gaps in essential services like healthcare, education, housing, and child protection, and nurtures culture, science, sports, and the preservation of our cultural and natural heritage. Most importantly, it champions the rights of the marginalized, amplifies the voices of the underprivileged, and spreads the message of humanity, even in the most trying conflict situations.
At Machas & Partners, giving back to our community is not just a duty; it's a privilege and a calling. We are committed to making a positive impact, enhancing society, and championing social responsibility as a core pillar of our firm's ethos.
As part of our Corporate Social Responsibility we have supported the following organizations and institutions:
ELEPAP
Social Kitchen "The Other Human"
Orama Elpidas
Thoracic Disease General Hospital Sotiria
As a team, we take immense pride in fulfilling our moral obligation to make decisions and take actions that favor and benefit society, especially our fellow human beings in need. We firmly believe that together, through global solidarity and unwavering dedication, we can make a lasting impact on the journey to create a brighter future for all.