We are thrilled to announce that Machas & Partners has achieved yet another remarkable milestone in the legal industry. The IFLR1000 M&A rankings for 2023 are out, and we are honored to be recognized as one of the top-tier law firms, a testament to our unwavering commitment to excellence in mergers and acquisitions.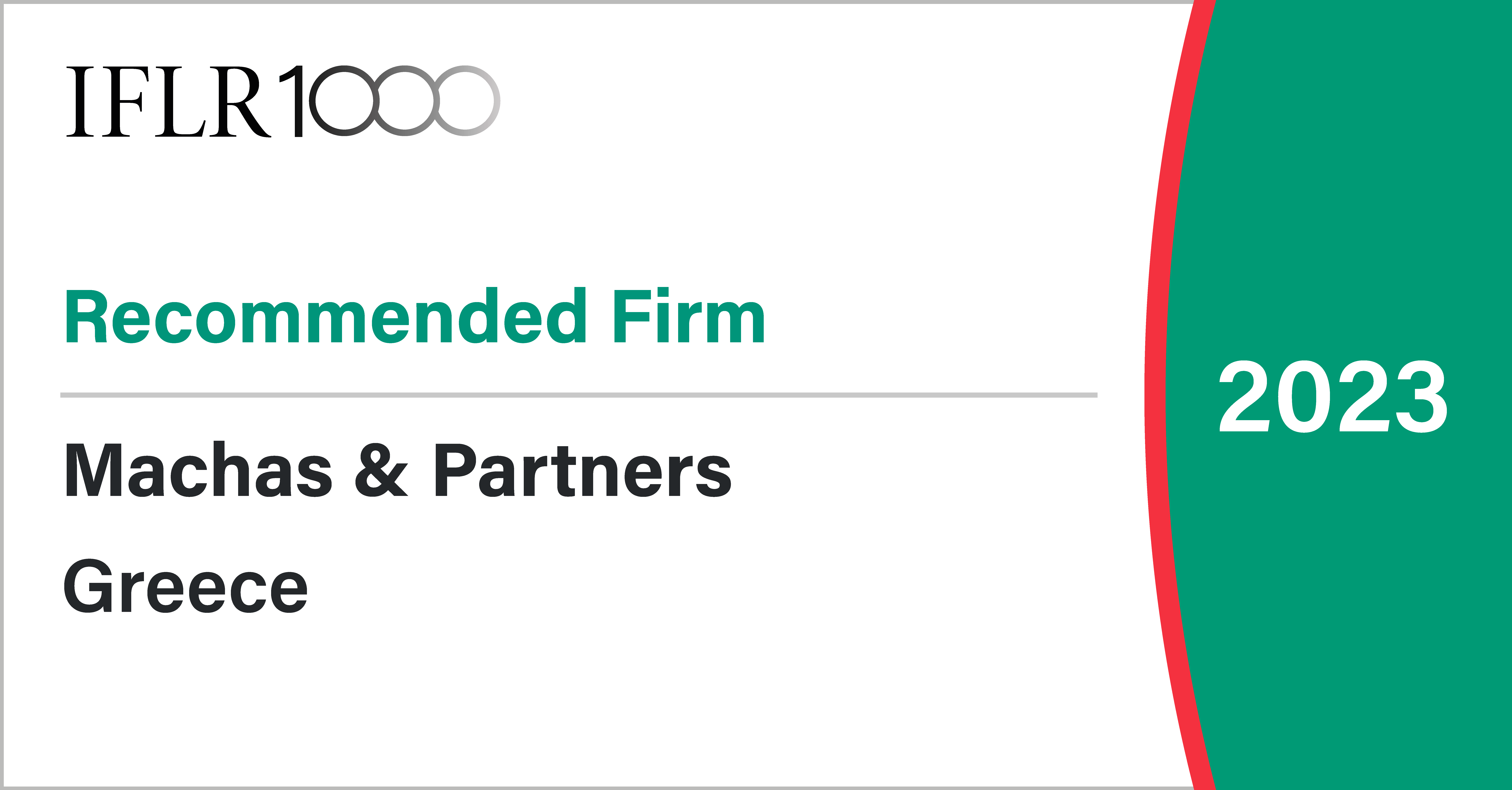 Our M&A practice has been acknowledged with a Tier 3 ranking in the prestigious IFLR1000 M&A rankings. This achievement is a result of the dedication and expertise of our exceptional team of Senior Associates, Ioannis Charalampopoulos, Sonia Saranti, and Daphne Kasimatis and Associates, Dimitris Spyridakis and Alexandros Saratsiotis who have consistently delivered outstanding results and demonstrated a deep understanding of the complexities of M&A transactions.
At Machas & Partners, we believe that success is a collaborative effort. We extend our heartfelt gratitude to our esteemed clients for their enduring trust and valuable feedback. Their support has been instrumental in propelling us to this esteemed position, and we are committed to maintaining and strengthening these relationships by consistently providing top-quality legal services.
Our journey to excellence never stops. We are dedicated to staying at the forefront of the legal landscape, continuously refining our skills, and adapting to the evolving demands of the M&A arena. Our clients can trust us to navigate the intricate legal intricacies of mergers and acquisitions, ensuring their interests are safeguarded, and their objectives are met.
-> We invite you to view the complete rankings on the IFLR1000 website here