We are thrilled to share that Machas & Partners had the privilege of participating in the highly esteemed 1st Private Wealth Management Conference, hosted by CFA Society Greece on June 15, in Athens.
This exceptional event brought together leading professionals from the Greek and international private wealth management industry, creating a vibrant platform for insightful discussions, networking, and collaboration.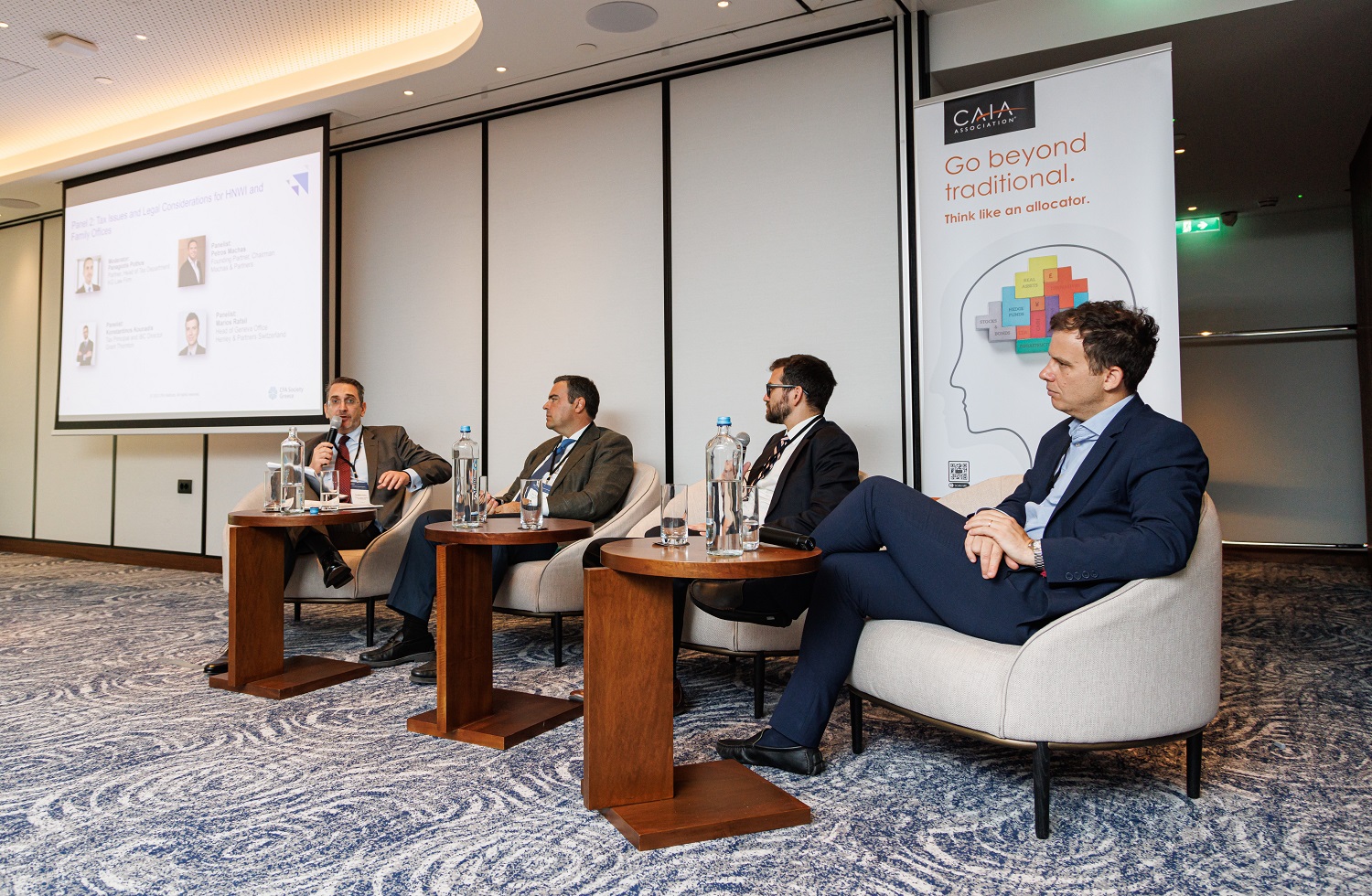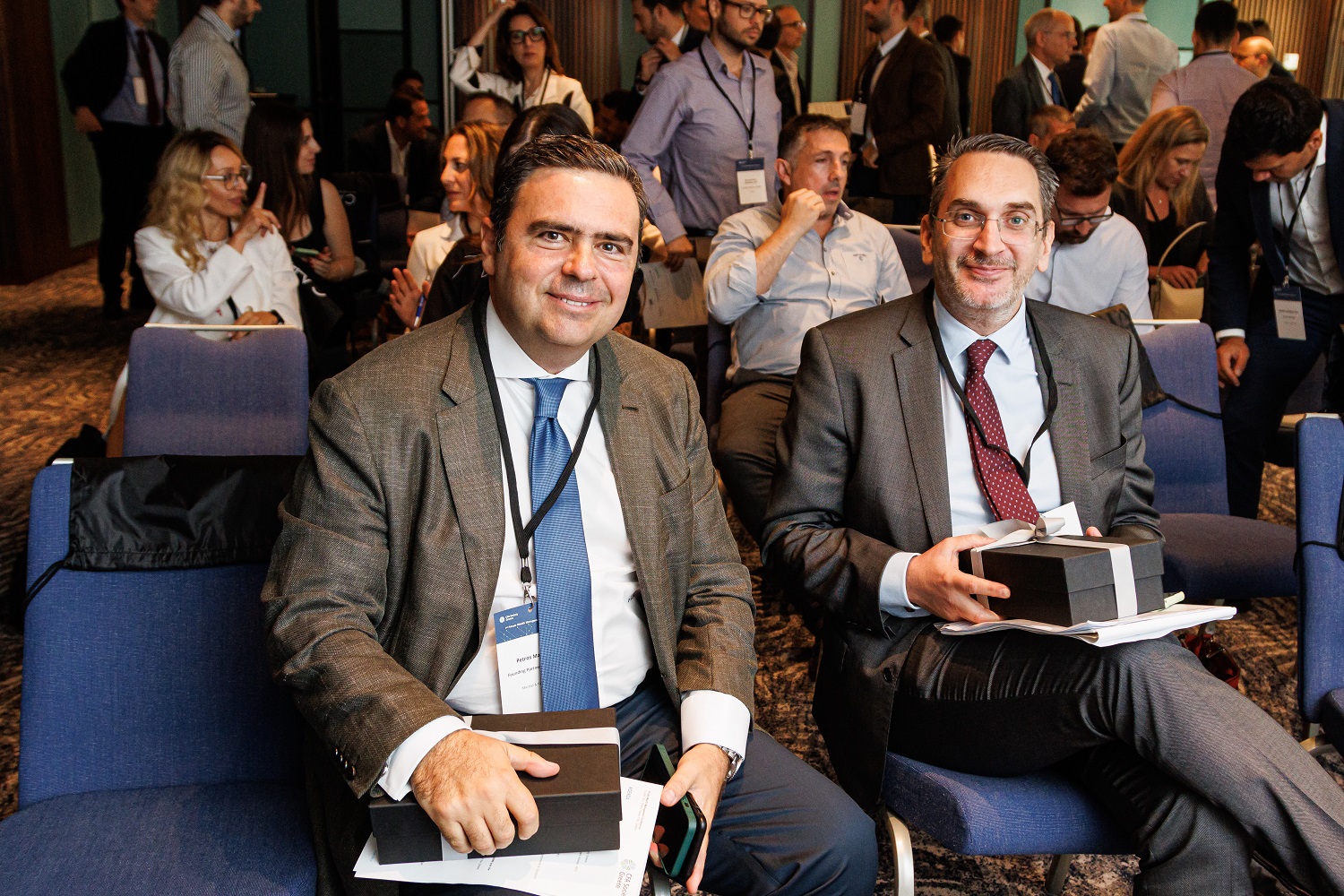 Our Founding Partner and Chairman, Petros Machas, took the stage as a distinguished speaker at the panel discussion titled "Tax Issues and Legal Considerations for HNWI and Family Offices." Leveraging his extensive experience in leading a successful Family Office business abroad, Petros captivated the audience with valuable knowledge and profound insights.
The panel discussion was moderated by Panagiotis Pothos, Partner and Head of the Tax Department at KG Law Firm. Alongside Petros, we were honored to have esteemed panelists, including Konstantinos Kounadis, Tax Principal and IBC Director at Grant Thornton, and Marios Rafail, Head of Geneva Office at Henley & Partners Switzerland and Member of the Global Board of the Global Private Clients Management Board (PCMB).
During the engaging session, Petros shed light on key tax and legal risks faced by HNWI and family offices, offering strategies and solutions to mitigate them. In particular, he emphasized the importance of incentivizing Greeks to relocate within the country, highlighting the vital role they play in Greece's future. Petros stated, "The incentives that have been in place for relocation have been tremendously successful. However, what we must understand is that Greece is in desperate need of Greeks, meaning more people who hold a Greek passport. The purpose of incentivizing people to relocate to Greece must be a priority."
Another crucial topic Petros addressed was the complex nature of trusts in Greece. He expressed concern over the lack of understanding surrounding trusts, which poses challenges, especially in legal proceedings. Petros shared his anticipation for a forthcoming directive from the Ministry of Finance that aims to address and clarify this issue—an outcome of extensive discussions our team had with the authorities.
Furthermore, Petros shed light on the family office regime in Greece, highlighting its current misalignment with the global trend of multifamily offices. He emphasized the need to go beyond administrative tasks and focus on institutionalizing the way families manage and preserve their wealth. 
Participating in this prestigious conference was an incredible opportunity for our team – represented by Senior Associates Ioannis Charalampopoulos, Sonia Saranti, Eleanna Karvouni, Daphne Kasimati and Associates Mary Achladianaki and Vasileios Tsintzos – to connect with industry peers, contribute to thought leadership, and foster innovation in the ever-evolving landscape of wealth management.
We look forward to future collaborations and endeavors that will shape the future of private wealth management.
-> You can watch the compelling panel discussion by screening the video here.