Our lives depend on strong technological integration: attending a course, calling loved ones, making a bank transaction, or booking a medical appointment. Everything currently goes through a digital process.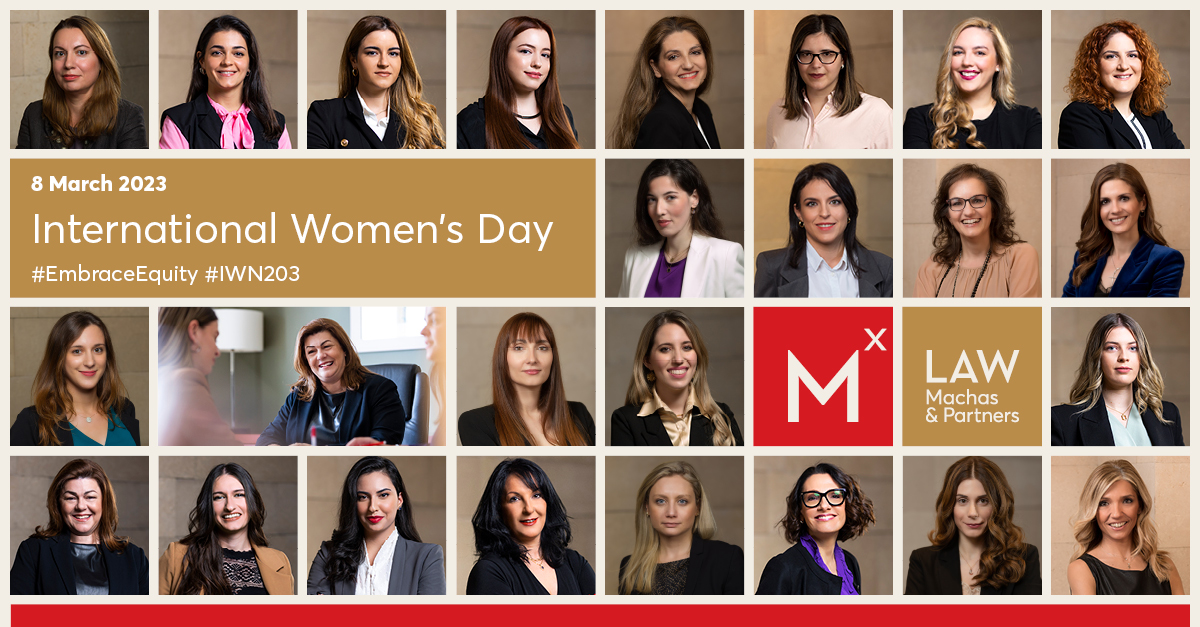 However, according to the UN, 37% of women do not use the internet. 259 million fewer women have access to the Internet than men, even though they account for nearly half the world's population.
As a team, Machas & Partners embraces the United Nations message for this year's International Women's Day "DigitALL: Innovation and technology for gender equality". We recognize and celebrate the women and girls who are championing the advancement of transformative technology and digital education.
As a team we see INW as an occasion to join forces and strengthen the voices of millions of women worldwide, to mobilize political will and resources to address global problems but also to celebrate and reinforce women's great achievements.
Because the power of X is in the heart of our name but also in the heart of our strong women's team of lawyers and employees.