On May 26th, 2023, our firm had the privilege of hosting a webinar titled "The Ellinikon Acquisitions – Cove Residences." This enlightening session was led by a panel of our firms legal experts, including Eleanna Karvouni, Ioannis Charalampopoulos, and Sonia Saranti, Senior Associates specializing in real estate, corporate/commercial, M&A, and banking & finance, respectively.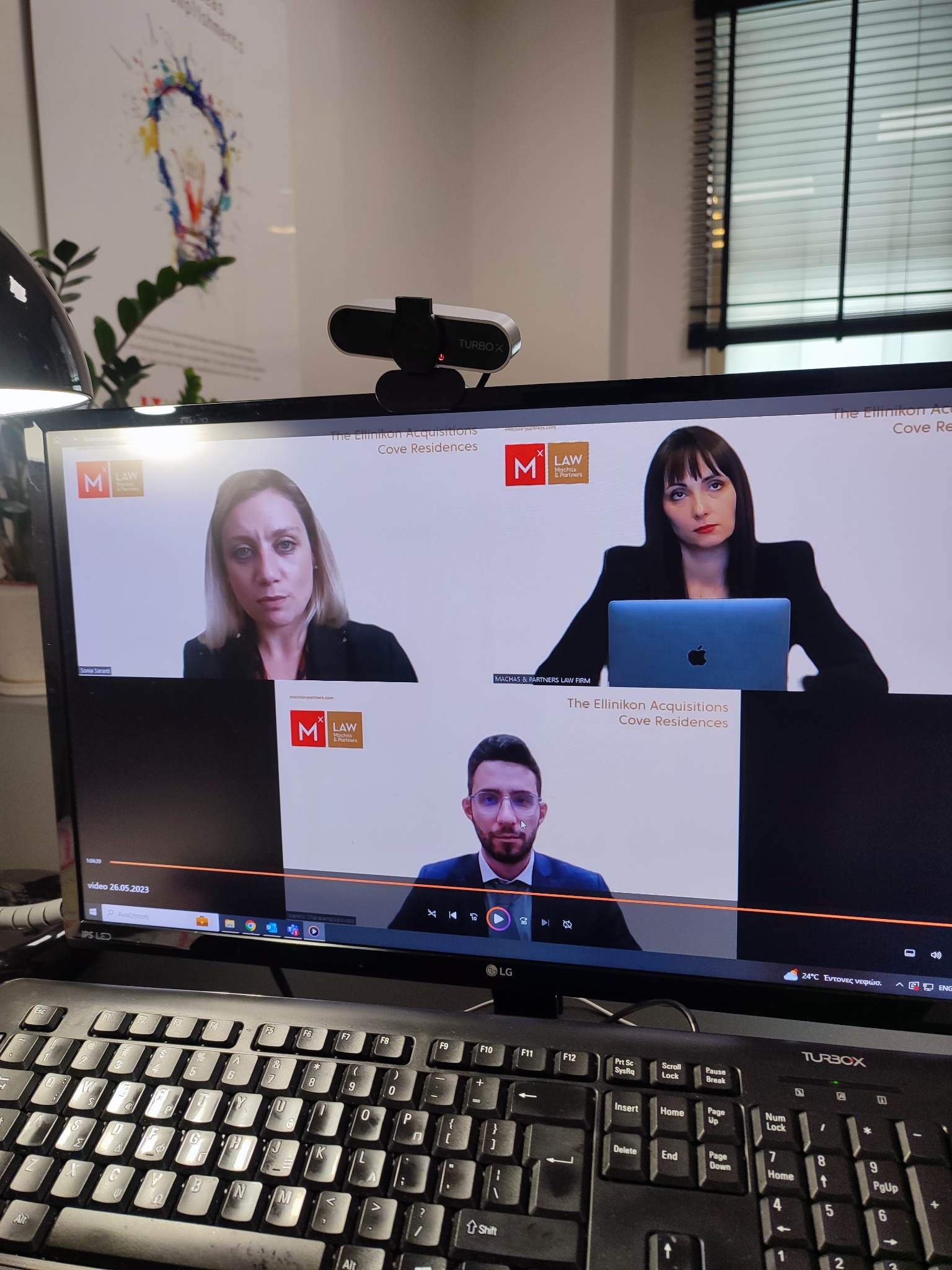 During the webinar, our team provided comprehensive information from a legal standpoint, delving into the intricate framework and contractual terms associated with the imminent transfer of rights and apartments at the under-construction Cove Residences, situated on the captivating coastal front of the Ellinikon area.
The "The Ellinikon Acquisitions – Cove Residences" webinar served as a platform to provide our clients with an in-depth understanding of the legal aspects associated with the acquisition process. The attendees were taken through the various stages of the process, starting from the signing of the notarial deed and culminating in the final receipt of the properties by the buyers. Our legal experts offered invaluable insights, ensuring that viewers were well-equipped with the necessary knowledge to navigate the complexities of this significant development.
Machas & Partners, having dedicated considerable time and effort to negotiating on behalf of its clients and playing a pivotal role in the finalization of the contract deeds for the transfer of apartments at the Cove Residences, took the initiative to host this webinar. Our primary objective was to provide up-to-date information and updates pertaining to the Cove development framework, offering transparency and guidance throughout the process.
We would like to express our sincere appreciation to our clients who attended the webinar. Our team remains committed to delivering exceptional legal services, and we are grateful for the opportunity to share our expertise and support  with our clients in their journey to owning properties at the Ellinikon, the largest urban development project in the history of modern Greece.