Our firm has released a video highlighting the benefits of the Golden Visa program for individuals looking to live or invest in Greece.
The Golden Visa program is a residency-by-investment program that allows non-EU citizens to obtain a residence permit in Greece by investing in real estate in the country.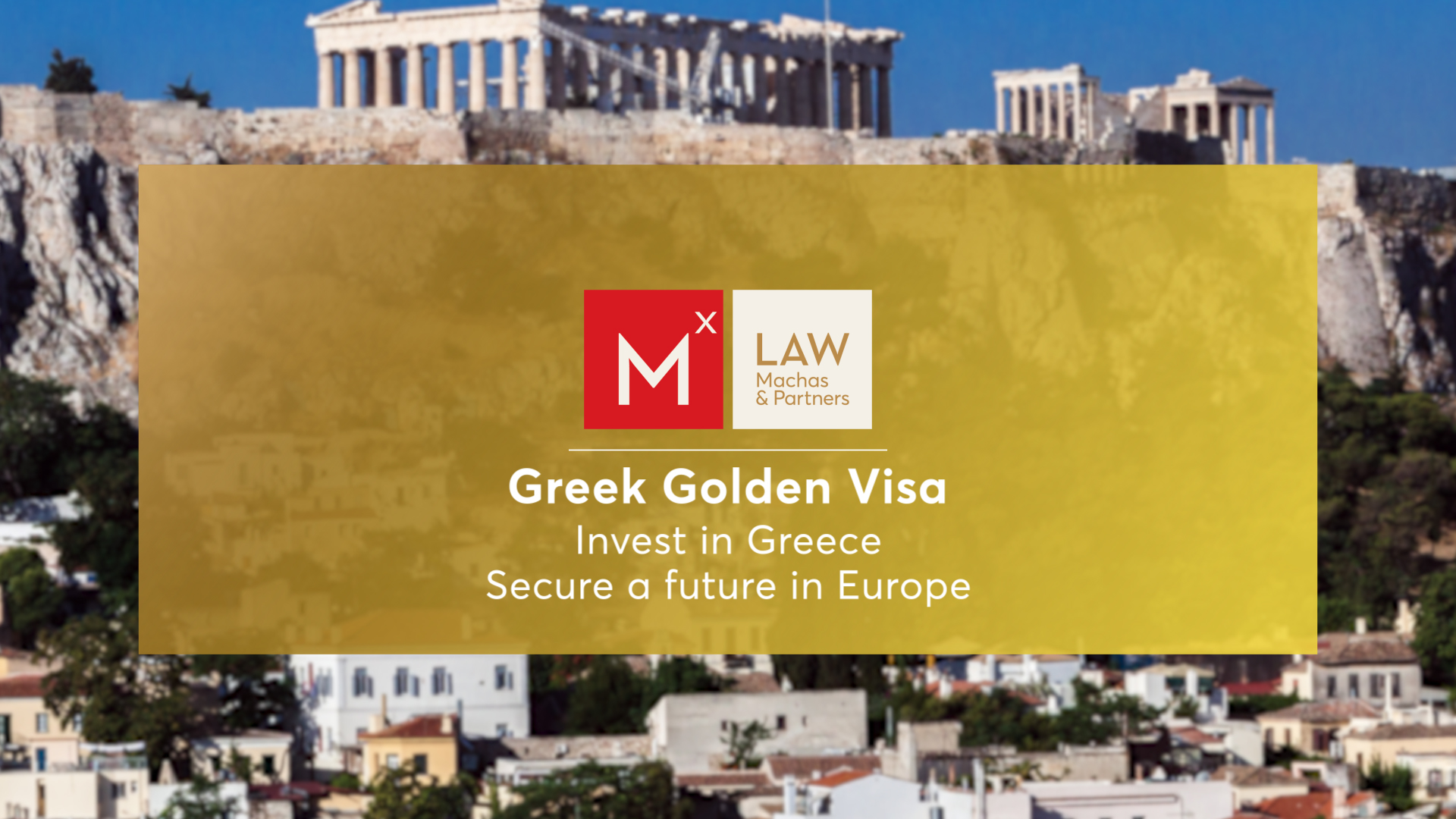 The video emphasizes the Top 10 benefits of the Greek Golden Visa, such as free movement within the European Union, minimal required investment, residence permits for family members, free access to education and healthcare, and more.
The fast-track process allows investors to obtain their residence permit within a few weeks.
For individuals already considering the Golden Visa program, the video highlights the key advantages of deciding before the 31st July 2023.
So, if you're considering investing in Greece, don't miss this opportunity to learn about the advantages of the Golden Visa program and how it can benefit you!
Our video "Invest in Greece, Secure a Future in Europe" is available in 4 languages and you can screen it on Machas & Partner's YouTube channel.
For English visit here
For Chinese visit here
For Hindi visit here
For Arabic visit here