Machas & Partners is a proud sponsor of yet another year of the 23rd Annual Capital Link Invest in Greece Forum, which is taking place on April 11, at New York City. This year's focus is "A New Era – A New Direction for Greece".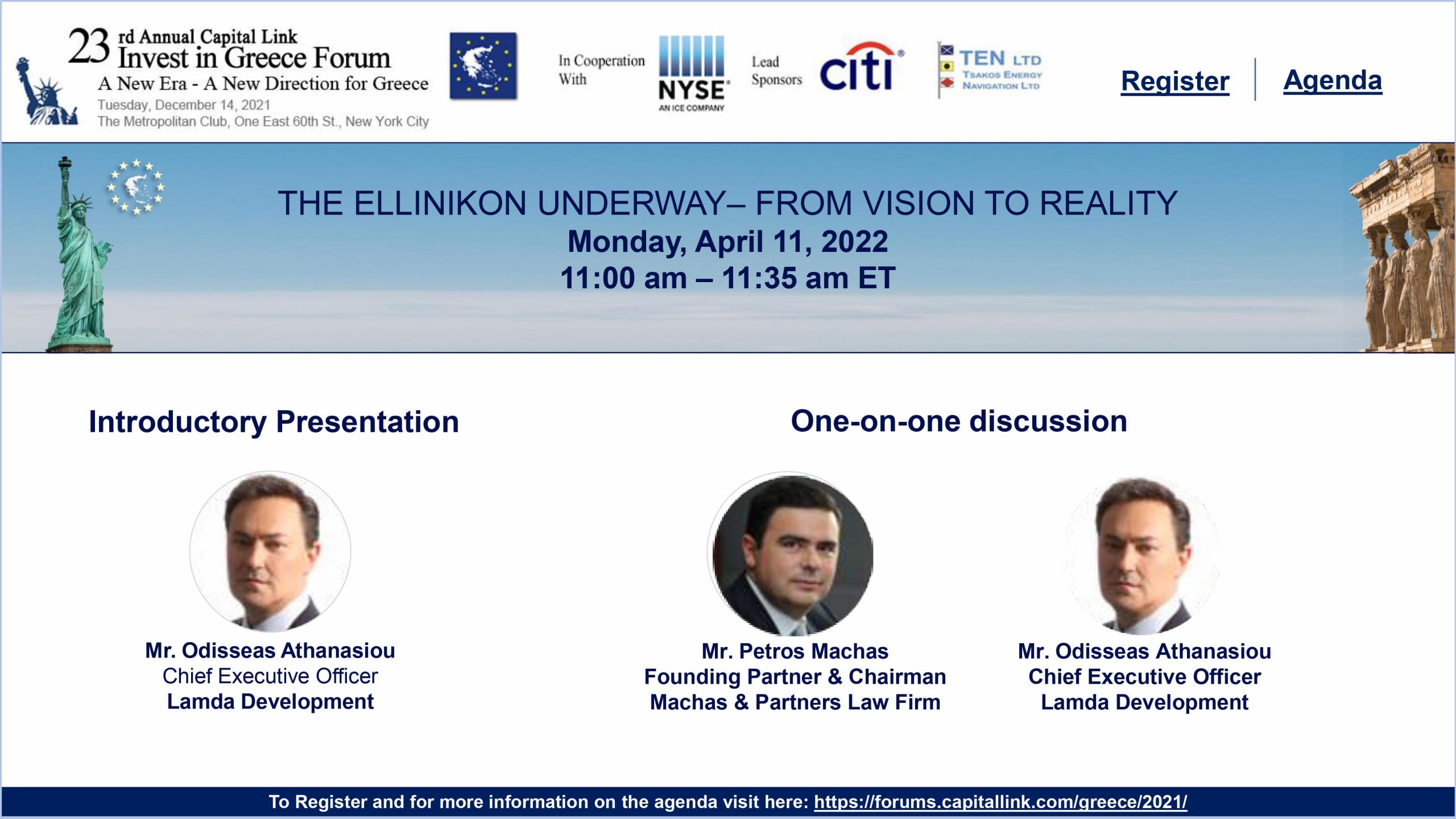 Our Founding Partner and Chairman, Petros Machas, will have a one-on-one discussion with Odisseas Athanasiou, Chief Executive Officer of Lamda Development, in a special introductory presentation entitled: "The Ellinikon Underway – From Vision to Reality".
Α discussion that we look forward to as our firm has acted as external legal counsel to Hellenic Republic Asset Development Fund (HRADF/ΤΑΙΠΕΔ), in this largest urban development project in modern Greece's history. The landmark transaction of the acquisition of the entire share capital of Ellinikon S.A. by LAMDA Development S.A. has been successfully completed in 2021.
For more information on the agenda visit here:  https://forums.capitallink.com/greece/2021/