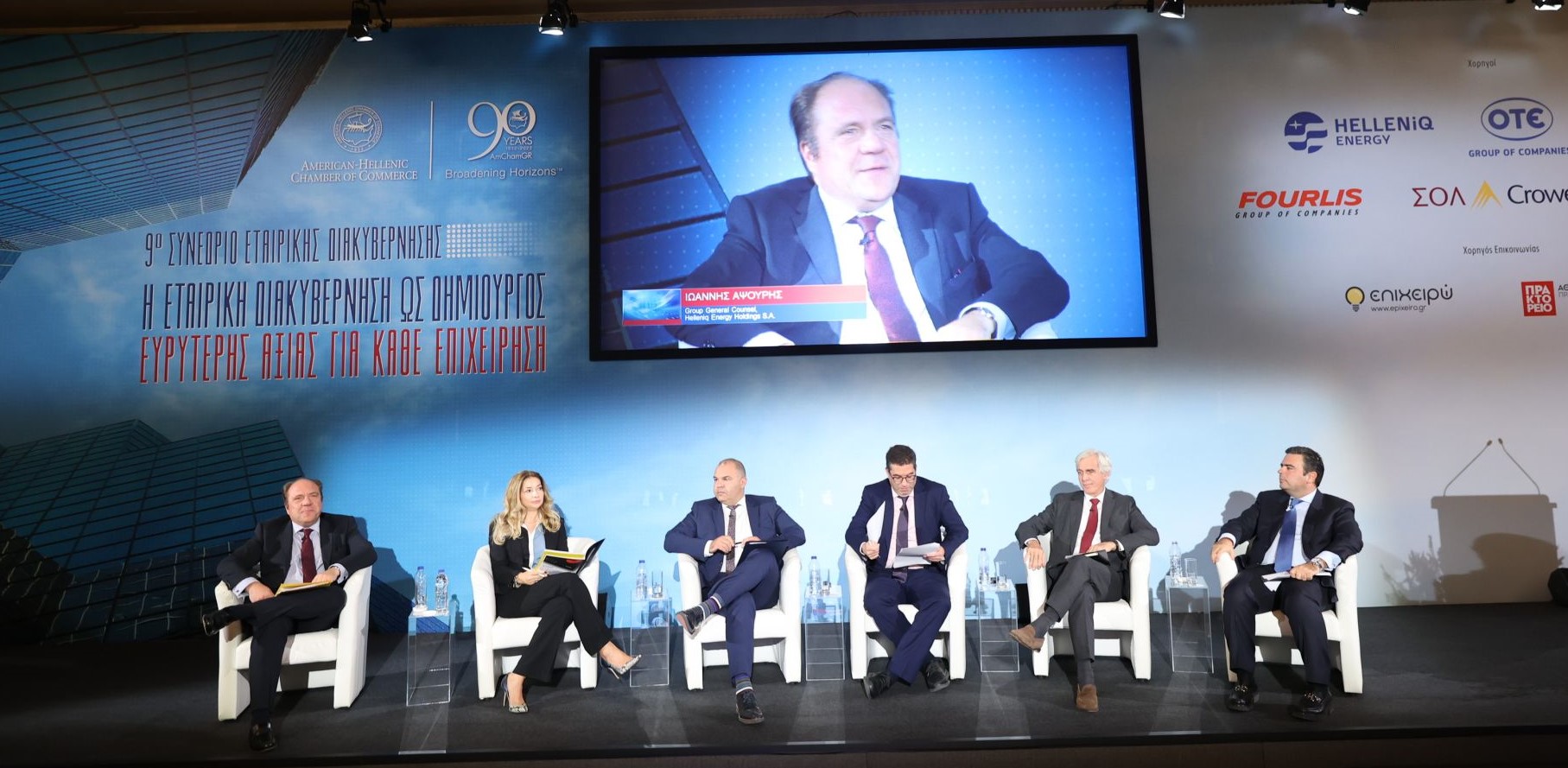 Petros Machas, Founding Partner and Chairman, had the opportunity to discuss with his distinguished co-speakers, the subject of the European and International developments on CG.
John Apsouris, along with Eirini Pothitou moderated the panel and enabled a lively discussion between Nikolaos Koulocheris, Konstantinos Diamantouros, Stathis Potamitis and Petros.
Petros referred to the principles of Corporate Governance 2.0 that aim to strengthen sound corporate governance practices. In relation to SRD II, he further spoke about the "comply or explain" approach under which the addressed party should openly publish an explanation as to the reason(s) it did not comply with a proposed best practice. Petros also highlighted the ESG data related to a company's ability to create value as well as the uniform criteria for determining appropriate key performance indicators (KPIs) as far as corporate governance is concerned.
"In any case" Petros said "we recognize the very important benefits of the principle, which are also the pillars of corporate governance, such as the principles of publicity, transparency and accountability, but above all, we recognize that it creates the constant need to build relationships of trust between all interested parties. Besides, in the business environment the application of the 'one size fits all' principle is not appropriate; flexibility and innovation is what we need, and not sterile legislative initiatives."