We would like to share that Machas & Partners attended the prestigious Hellenic Chinese Chamber of Commerce, Industry, Tourism and Shipping event entitled: "China (Shandong) – Economic and Trade Cooperation" that took place in Athens on May 18, 2023.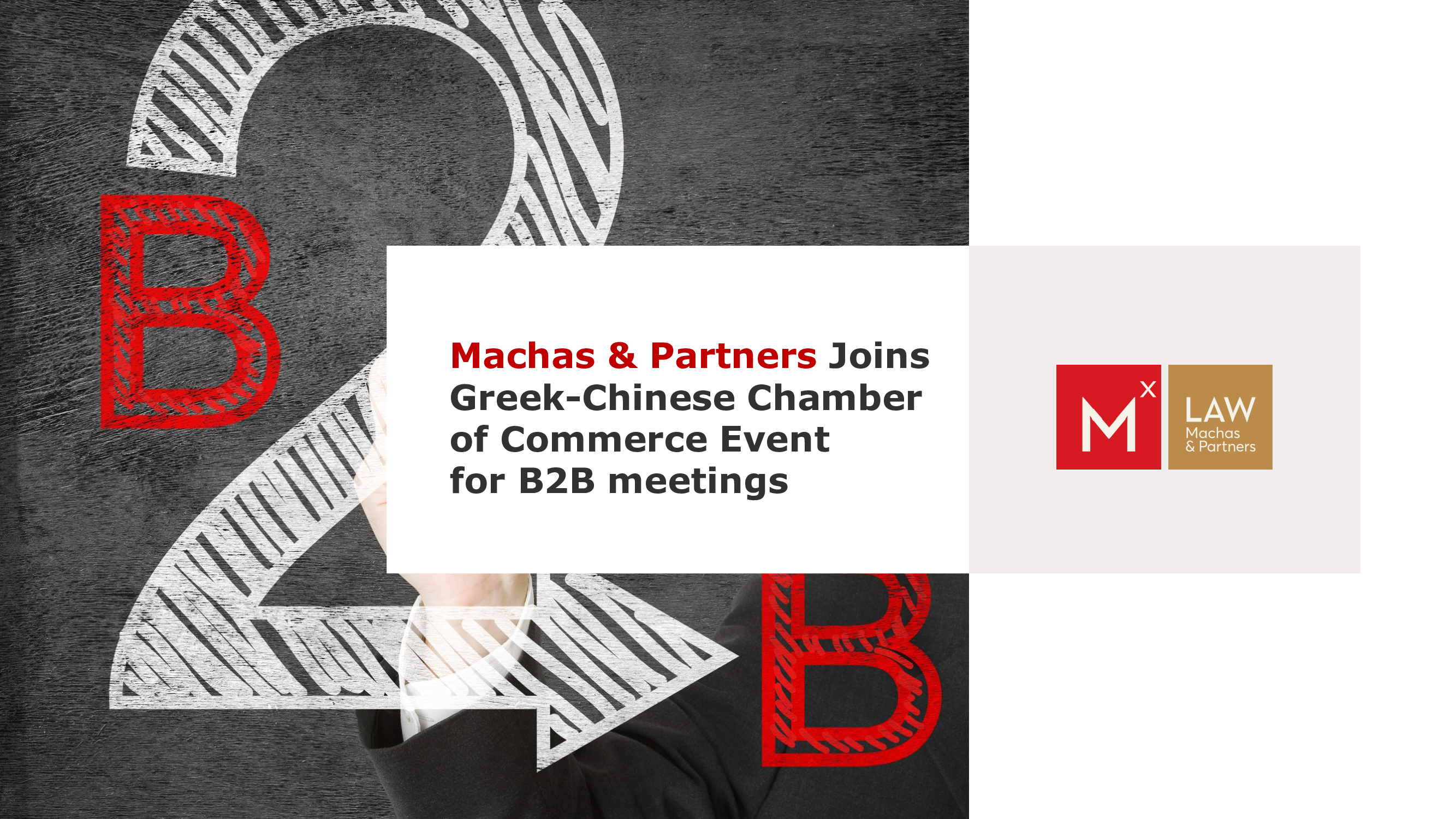 A dedicated team of our accomplished lawyers was present at the event, representing our firm with utmost professionalism and knowledge. Ioannis Charalampopoulos, Senior Associate from our Corporate & Commercial/M&A practice, Sonia Saranti, Senior Associate and Dimitris Spyridakis from our Banking & Finance practice; additionally, Panagiotis Antonakos and Evgenia Karali, Associates from our renowned Real Estate team, represented our firm at this exceptional occasion.
This event presented a remarkable opportunity for our firm to engage in B2B meetings with prominent Chinese companies across various sectors, including logistics, transportation, real estate, and more. Our team's expertise in Corporate, Banking & Finance and Real Estate law contributed to fostering meaningful connections and exploring potential collaborations.
Machas & Partners Law Firm is dedicated to providing exceptional legal services and cultivating strong relationships, and this event aligned perfectly with our core values.
We extend our sincerest gratitude to the Hellenic Chinese Chamber of Commerce for extending this invitation to us at this remarkable gathering of industry leaders!