We are delighted and honored that Petro's Machas article titled "From Crisis to Success – The Real estate rebirth in Greece" is featured in Calcalist, one of the largest and most prestigious business publications in Israel is addressed to professionals in the fields of economy, law and business.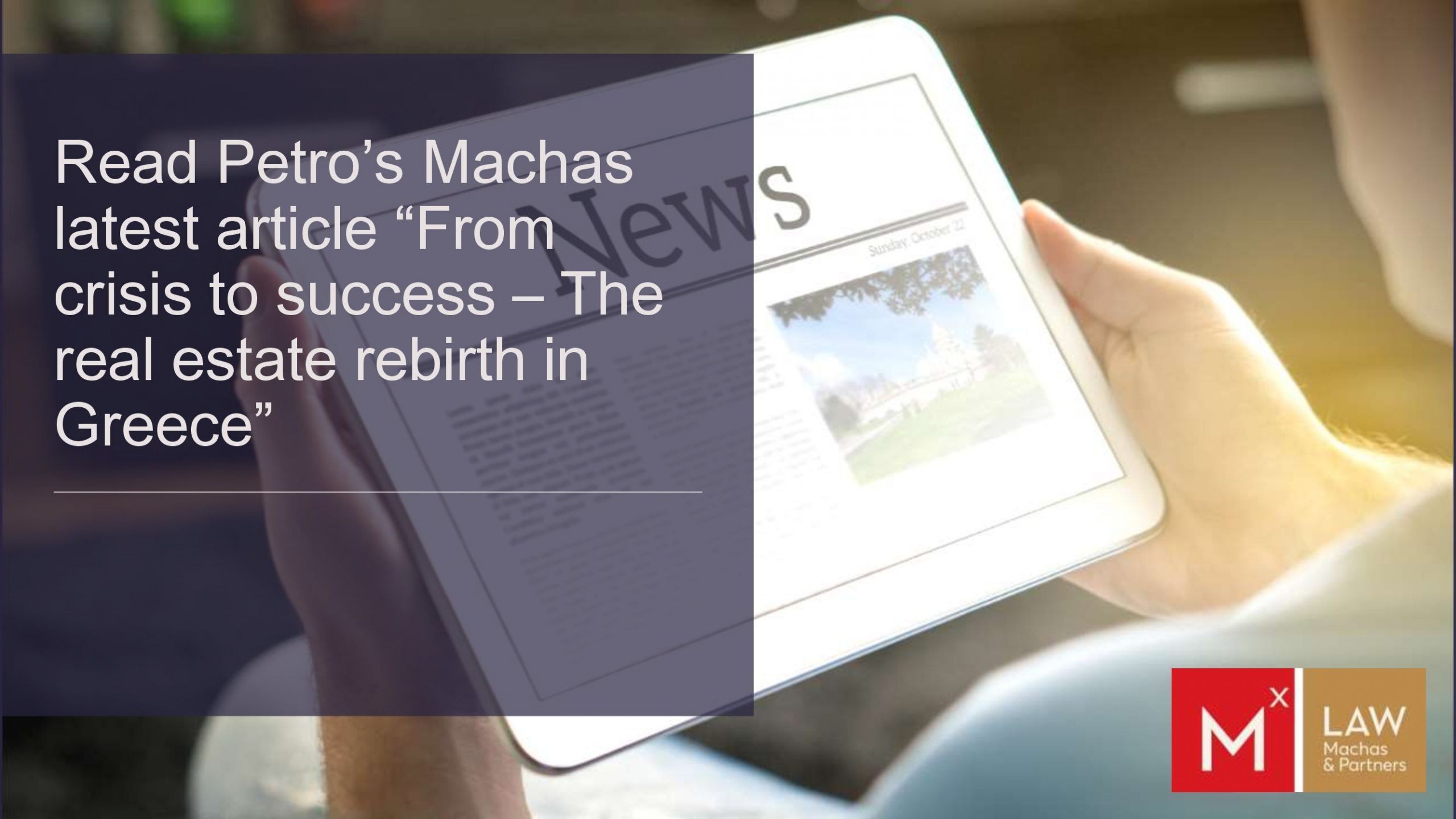 "We believe that the collaboration between Greece and Israel can prove a strategic-game-changer in the real estate and tourism sector in Greece", writes Petros Machas, Founding Partner & Chairman at Machas & Partners Law Firm.
The article is published in view of the "Israel-Greece Conference 2022 – Real Estate. Travel. Energy. Innovation" organized by Calcalist כלכליסט in partnership with Brown Hotels taking place in Greece, 31.05 – 01.06.2022. Machas & Partners  and our Israeli partner in Greece, M. Firon & Co., are proud gold sponsors of the Conference.
Read Petro's full article at the link: From crisis to success – The real estate rebirth in Greece | Ctech (calcalistech.com)