We're very proud for our exclusive contribution to this year's Chambers & Partners Europe Guide on White-Collar Crime.
As prominent litigation figures, our Founding Partner and Chairman, Petros Machas along with our White-Collar Crime Partner, Alexandros Androutsopoulos and Associate, Dimitrios Zanganas contributed to the White-Collar Crime practice in Greece.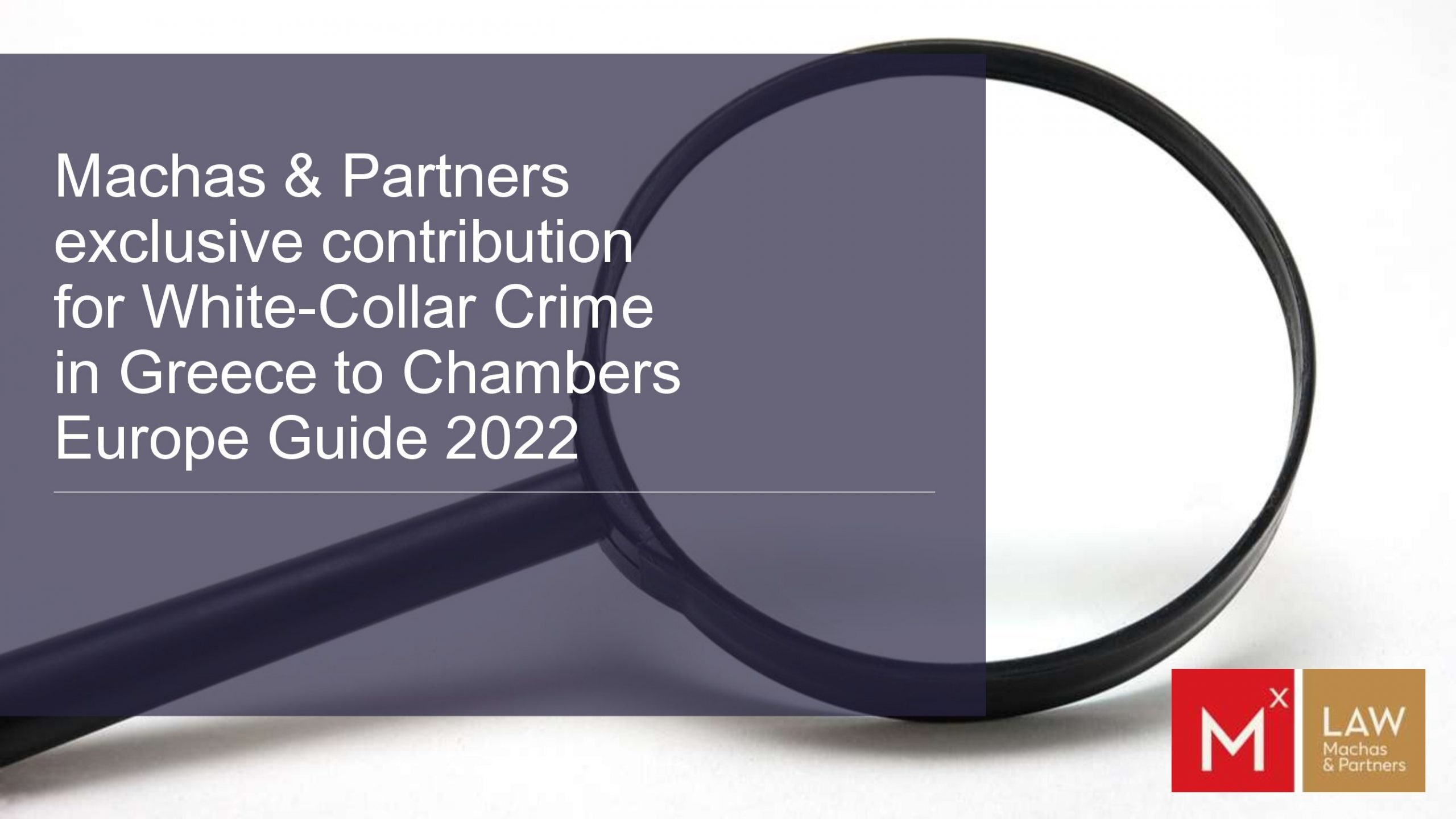 In our Overview we provide the latest legal information on Financial Crime in Greece, we present amendments to the Criminal Tax Law but also amendments to the Prevention and Suppression of Money Laundering and Terrorist Financing Law, we talk about the expanded role of the Financial Prosecutor and the establishment of the European Public Prosecutor's Office while we analyze further developments, trends, and changes in National Criminal Law.
We are honored that our firm's litigation team of lawyers has been recognized by Chambers & Partners expert research team for its exceptional work in White-Collar Crime in Greece.
Read our Overview on White-Collar Crime:
https://chambers.com/content/item/4517
DOWNLOAD