"The modern woman has a challenging career, stands out, manages, leads, pioneers, innovates and is at the same time respected for her values, her mind and the diversity of her nature."
We are proud for our Managing Partner, Maria Antoniadou, for the cover story she did for the current issue of the Lawyer magazine and the insightful, engaged, and passionate interview she gave.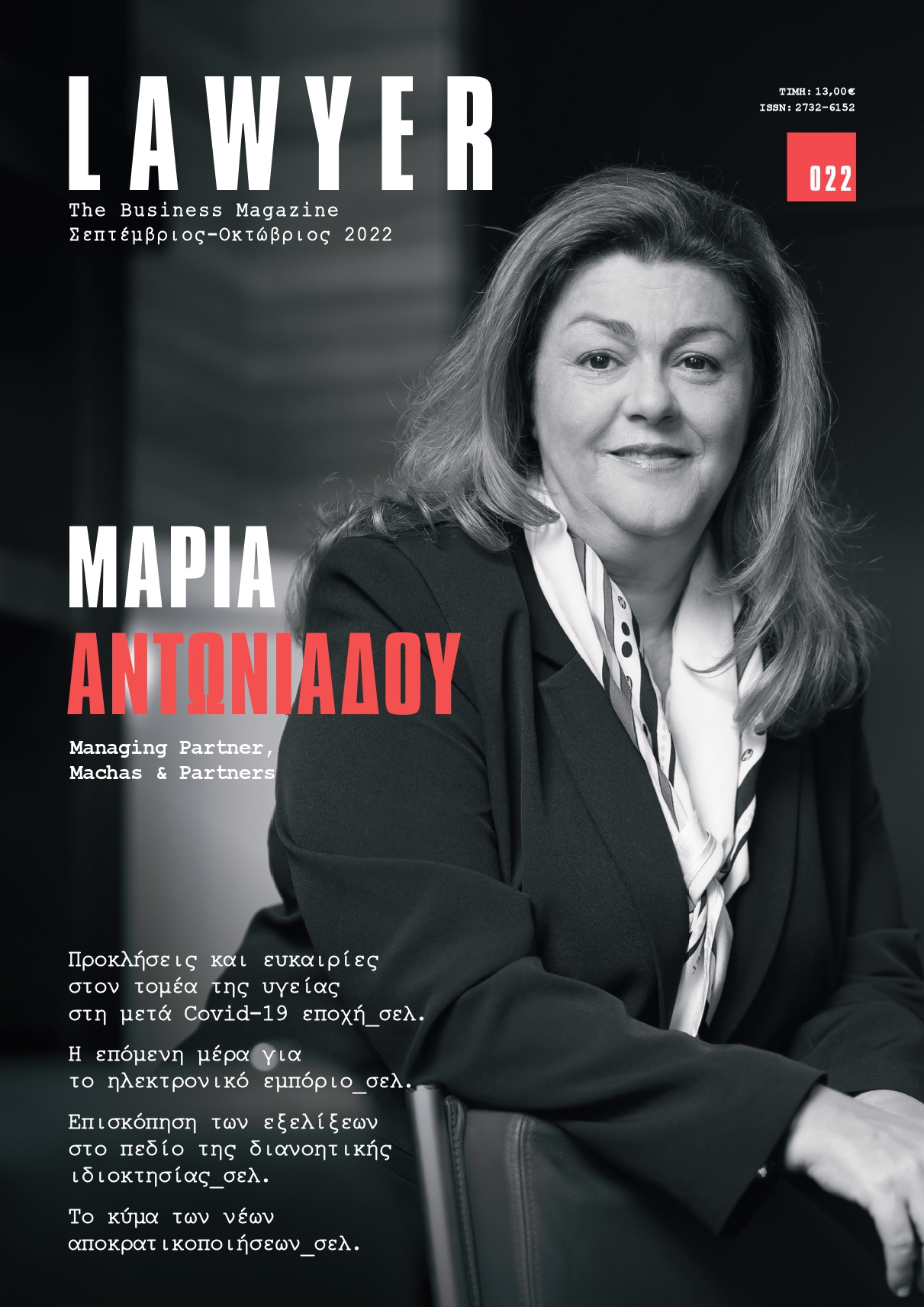 Maria shares personal moments from her professional career, talks about the challenges of her role as one of the few women Managing Partners in law firms in Greece, about Machas & Partners Law Firm's projects that make her proud, about the increased investment interest as a factor in the country's development and how our law firm keeps up with this trend.
Maria also talks about our firm's reflexes during Covid and how we managed to turn challenges into strengths during the pandemic, about the modern management model we have adopted, about the importance of defining a clear strategy for a law firm but also regarding our corporate culture and the characteristics that distinguish it from other firms.
As a team we seize the opportunity to thank Maria for her invaluable contribution she makes to our team. Her professional accomplishments, dedication, creativity, and open-mindedness contribute immensely to our team's success.
You can read Maria's interview (page 10 – 14) at the link:
https://lnkd.in/dcD_3c3y