We are proud to announce that our firm contributed significantly to the signing of the first ever public contract between the Ministry of Development and Investments and the Successful Tenderer, as a result of the first integrated public tender concerning the Action "Combating illegal trade and Protection of intellectual property", with the Hellenic Republic Asset Development Fund (H.R.A.D.F. – PPF department) acting as the conducting authority.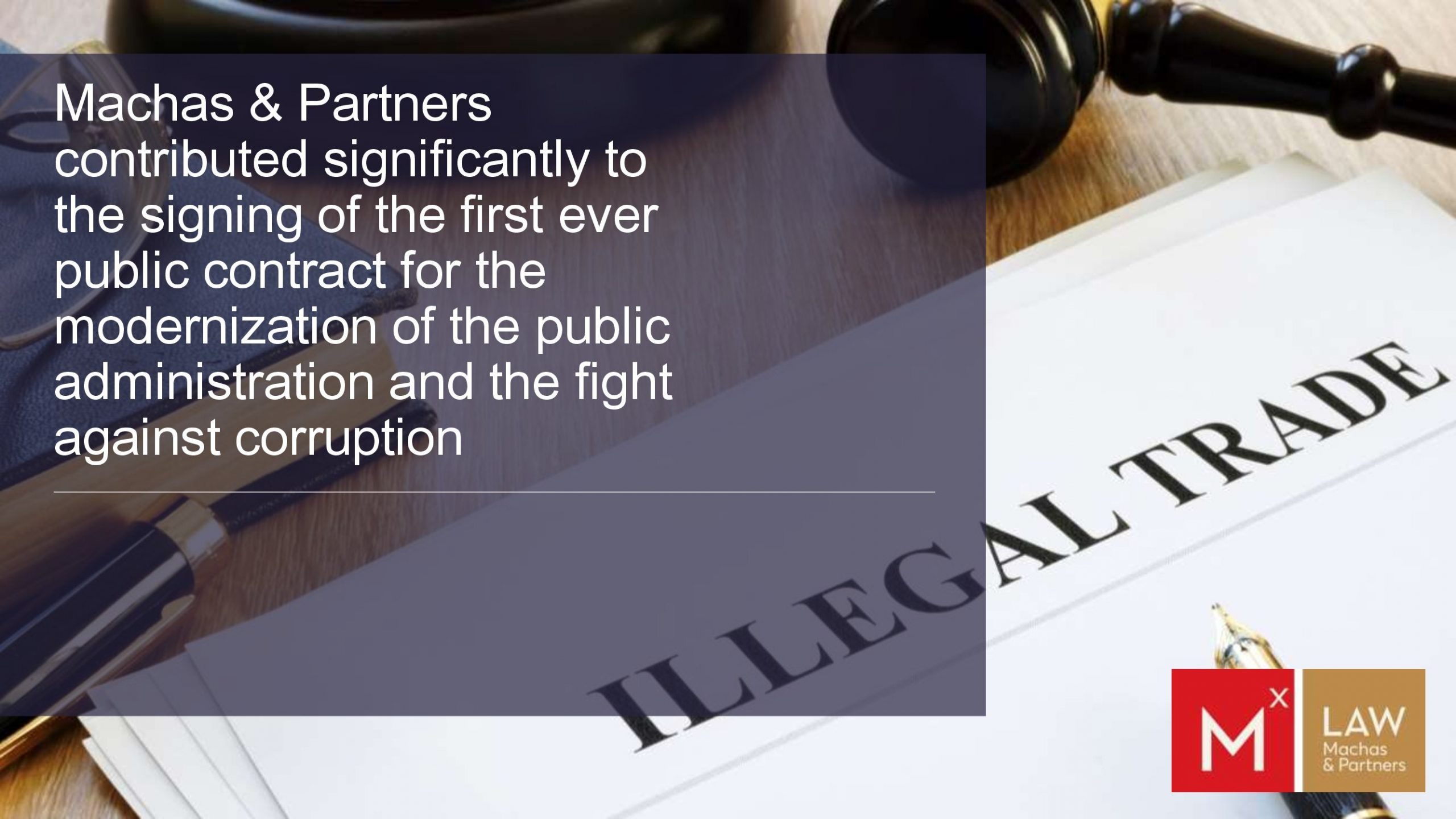 This contract is financed by the Recovery and Resilience Fund (R.R.F.) within the framework of the National Recovery and Resilience Plan "Greece 2.0."
The object of this contract entitled "Integrated Information System for the management of market controls for combatting illegal trade", of The Interagency for Market Control (DIMEA) is the development of an Integrated Information System concerning the management of market controls and combat of illicit trade, in order to support the work and aims of DI.ME.A. (a specific unit of the Ministry of Development and Investments).
Machas & Partners acted as legal advisor to the Hellenic Republic Asset Development Fund, providing legal support and specialized legal advice, throughout the whole tender period, starting from the preparation of the tender document until the final signing of the contract.
Our firm's Public Procurement & PPP practice, Partner Anastasios Virvilios, leading the efforts of our team and Associate Evangelia Sgountzou, with the insightful guidance of Maria Antoniadou, Managing Partner, contributed to the successful completion of the tender process and the conclusion of the aforementioned contract, which is an important step for the modernization of the public administration but also the fight against corruption.