We are happy to announce that our firm successfully supported a big group of buyers of real estate properties in the emblematic Riviera Tower at the Ellinikon.
Machas & Partners Law Firm, acting as legal advisor to a big number of buyers, negotiated with the seller (Elliniko S.A. and its sole shareholder Lamda Development S.A.) all aspects of the transaction and all legal texts regarding the Riviera Tower.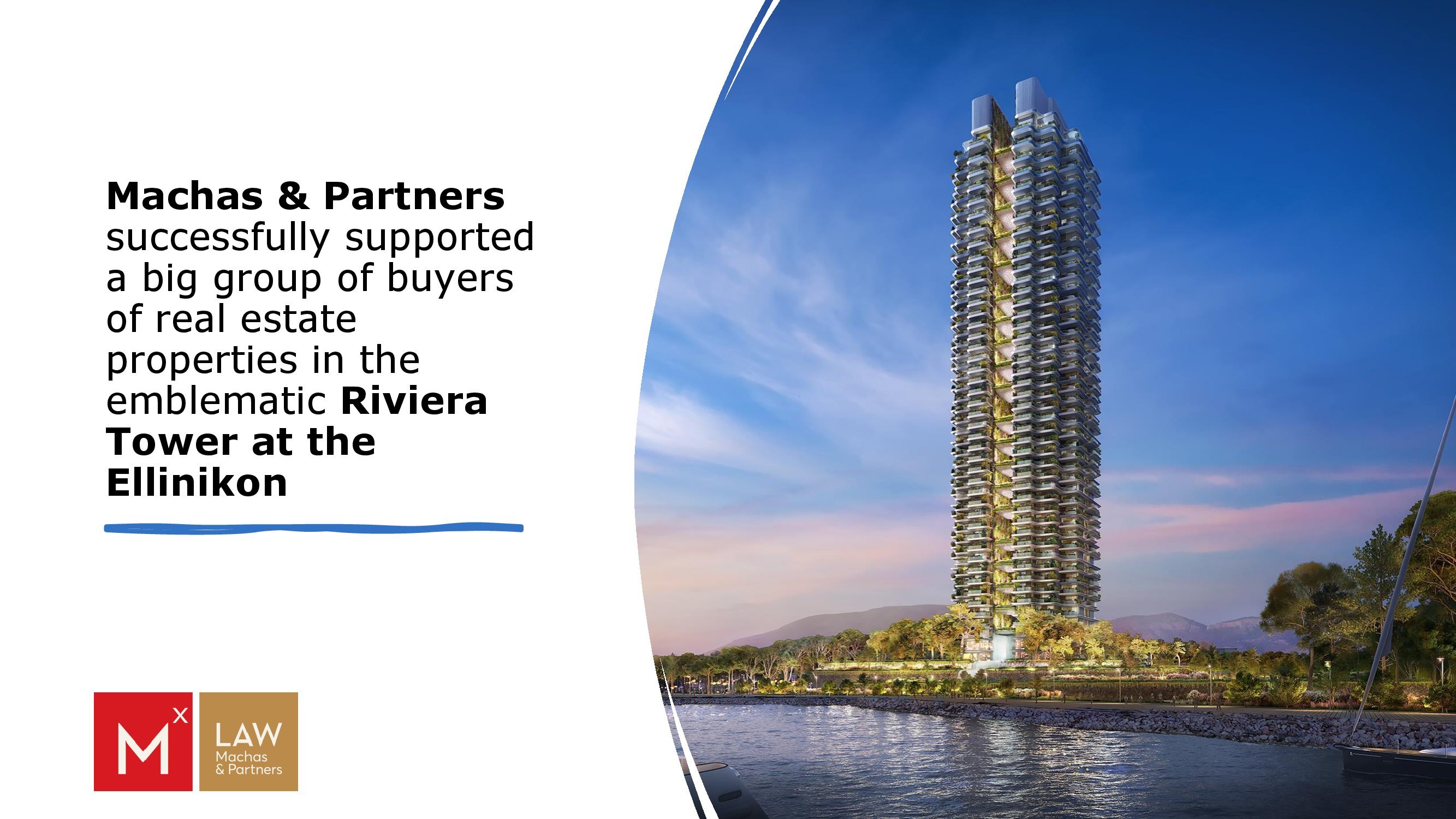 The terms of the transaction (both main and minor) and the specific wording of the model Sale & Purchase Agreement as regards the Riviera Tower were finalized after months of negotiations and detailed work between Machas & Partners and Lamda Development S.A.
Under the insightful guidance of Founding Partner and Chairman Petros Machas, our firm's Senior Associate Eleanna Karvouni led the efforts of our Real Estate team, with the support of Associate Panagiotis Antonakos, accompanying the buyers through this transaction, from the reservation of the properties to the closing and the transfer of the real estate rights.
Machas & Partners Law Firm will continue to support the buyers throughout this off-plan investment, up until the properties' final handover.