Our law firm negotiated and drafted the share purchase agreement for the over-the-counter sale and transfer of the shares which included fundamental representations and warranties from the seller.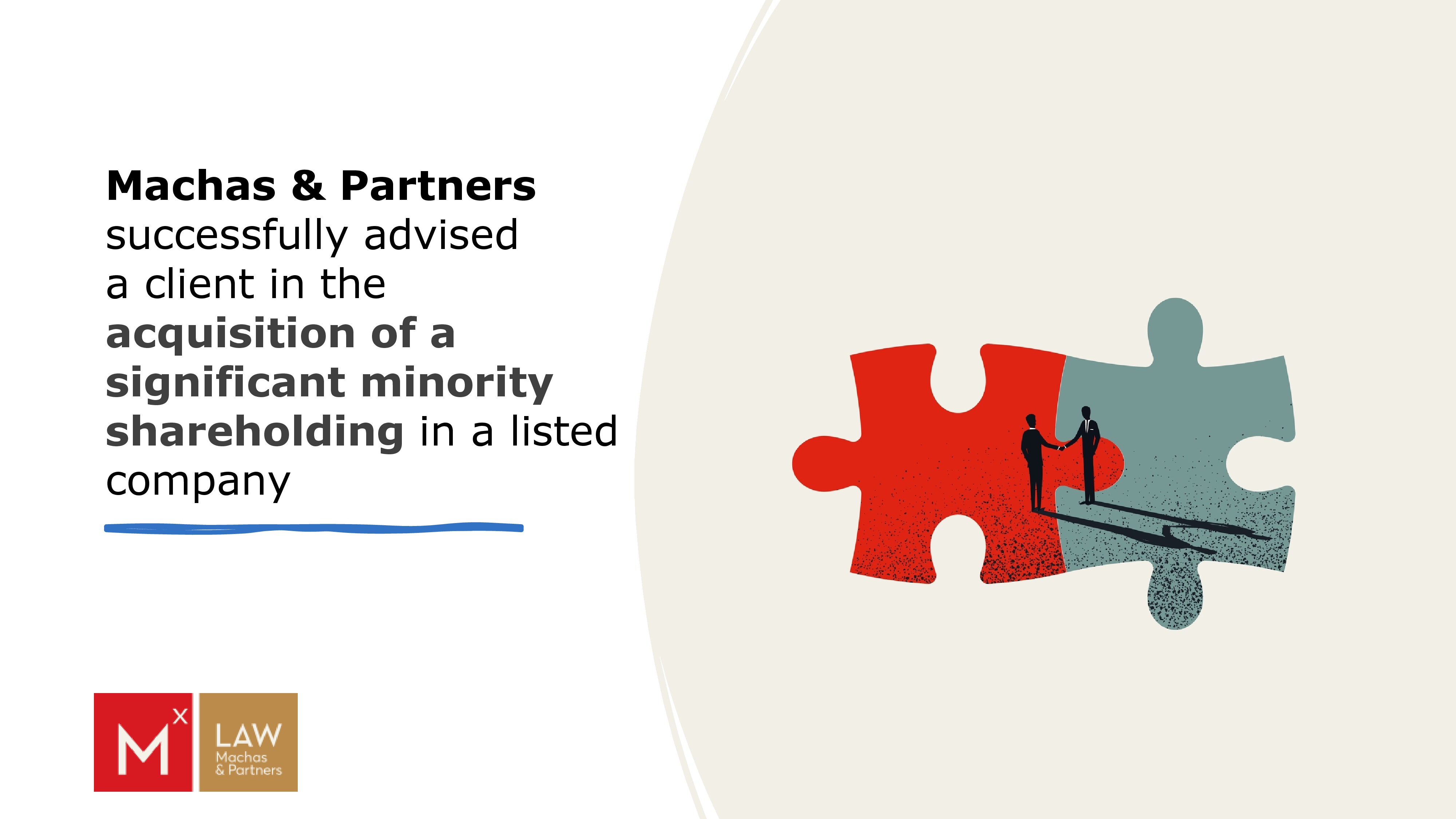 The transfer was closed with delivery versus payment settlement to avoid any settlement risk and our law firm proceeded promptly to all necessary actions and filings for the regulatory compliance of the purchaser with regards to the notification of the acquisition of a qualified holding to the Capital Markets Commission.
The transaction was successfully led by our Corporate and M&A Senior Associate, Ioannis Charalampopoulos.