Giving back to the community involves bringing people together and supporting a good cause. And that's exactly what we like doing here.
Machas & Partners aspires to contribute positively to the community we live in and overall, make a positive impact and enhance society as part of our firm's social responsibility strategy.
Especially during the holiday season, we should not forget our fellow human beings who need us more by their side.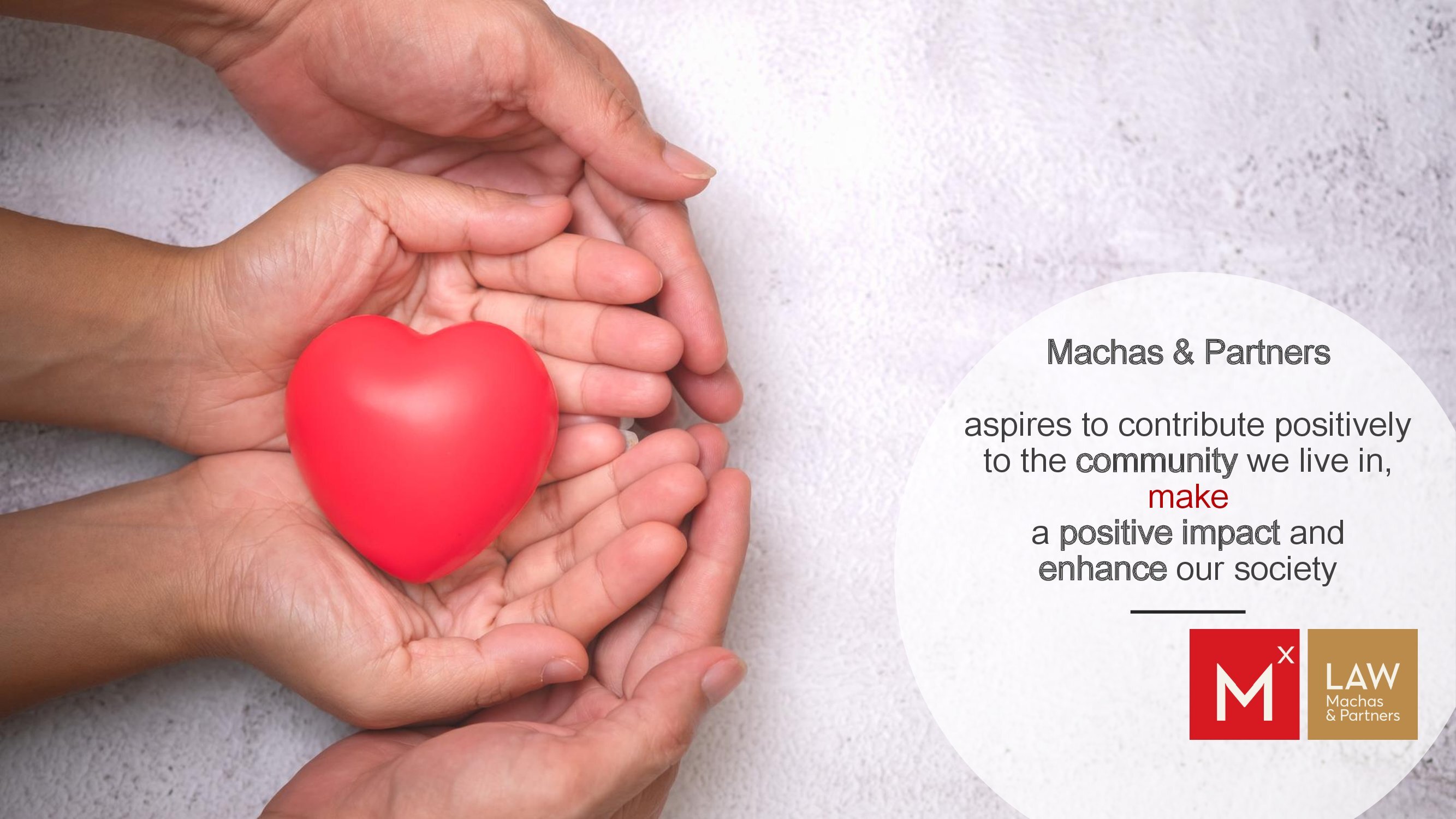 As part of our firm's Corporate Social Responsibility this year we chose to support two non-profit organizations that are close to vulnerable people, offering their valuable help through organized actions, contributing to their physical and social empowerment.
This year, Machas & Partners chose to support:
the brave and cool kids of ELEPAP, with the purchase of corporate gifts for our friends, clients and partners who honored us with their presence at the Xmas party we organized. ELEPAP – Rehabilitation for The Disabled is the oldest non-profit charity organization in Greece providing rehabilitation services to children since 1937. The organization is open to infants, children and adults and provides therapeutic programs, education and medical care to them as well as support and counselling services to their families.
the homeless people who live in adverse conditions on the streets of Athens, who daily cope with existing life challenges and are at an increased risk for severe health-related outcomes. We support the Social Kitchen "The Other Human" with food vouchers in order to support the daily nutritional needs of this vulnerable population group. The Social Kitchen "The Other Human" is an action of solidarity and a manifestation of voluntarism towards people in need.
As a team we feel proud that our firm fulfills its moral obligation to taking decisions and actions that are in favor and useful to society by supporting fellow human beings.