On September 1st, 2022, we celebrated 10 + 1 years of successes, achievements, and challenges! It was a truly special day for all of us at the office as we gathered on the occasion of the 11nth anniversary of Machas & Partners Law Firm.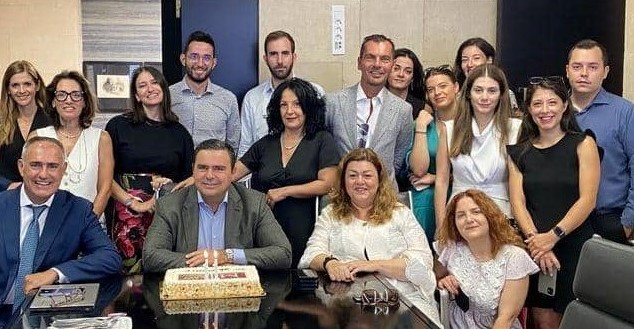 "Our firm started with the incorporation of its most valuable assets, core human values, such as trust, integrity, teamwork and its people" stated Petros Machas, Founding Partner and Chairman.
A lot more anniversaries, a lot more examples of overcoming adversity, and a lot more accomplishments are yet to come in our direction. Till at that point, we will keep doing remarkable yearning for additional achievements, we will continue developing, and continue growing as a team of passionate and dedicated law professionals.
As we all took time to express gratitude and to celebrate these fantastic 11 years gone by, we today turn eagerly to the years that lie ahead. What can we rely on for the next years? There are only two words: striving forward.